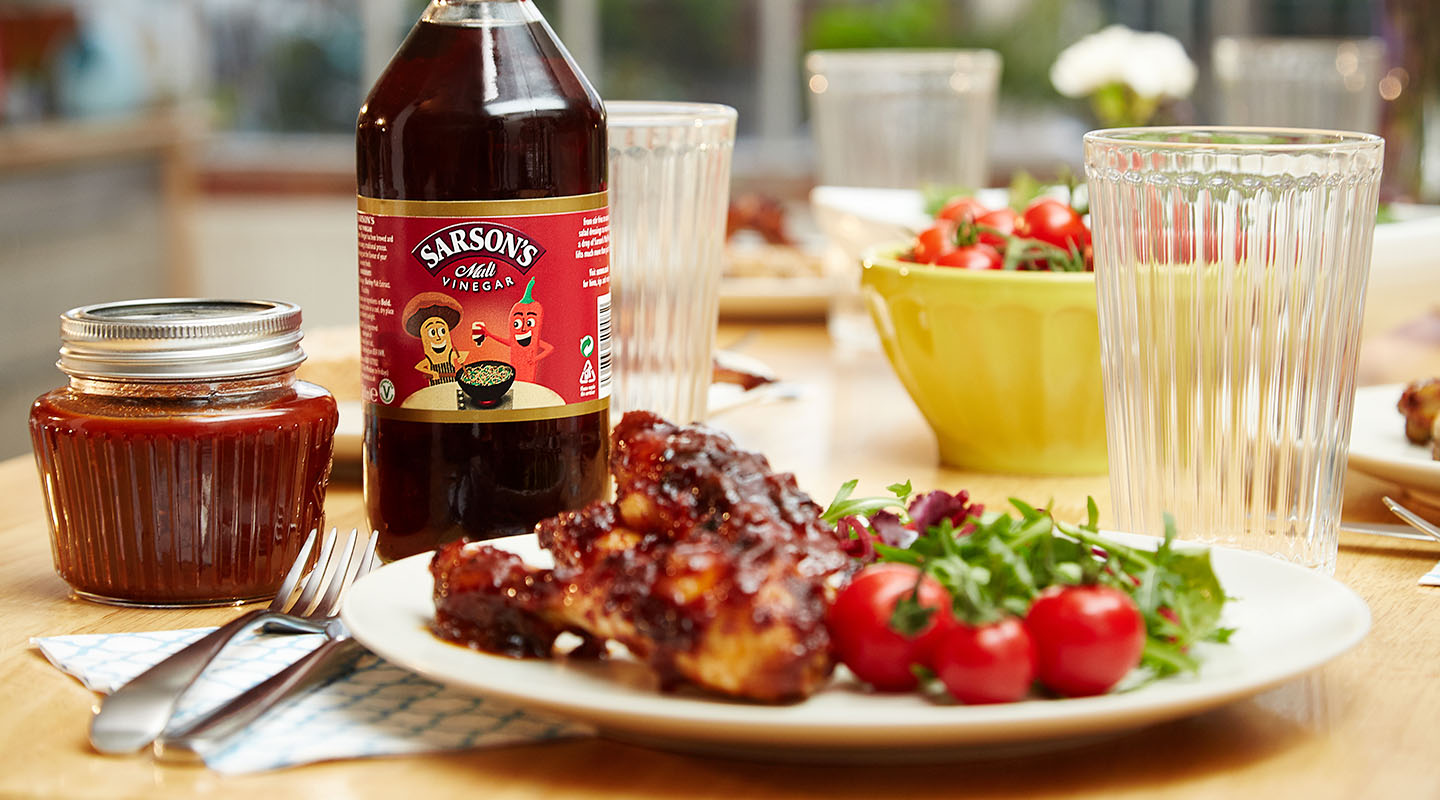 Ingredients
1 tbsp Olive oil
½ small Onion, finely chopped
2 Garlic cloves, finely chopped
100ml Sarson's Malt Vinegar
1½ tsp Mustard powder
1½ tsp Smoked paprika
2 tsp Chipotle paste
2 tbsp Tomato purée
350ml Passata
140g Dark brown sugar, unrefined
Method
Heat the oil in a small saucepan and gently cook the onion and garlic for 4-5 mins until soft.
Add 100ml Sarson's Malt Vinegar and all the other ingredients and bring to a simmer while stirring. Simmer for 10 mins until the sugar had dissolved and the sauce has become thick. Use straight away or store in the fridge.
To enjoy on chicken wings and thighs, pour over enough BBQ sauce to cover the chicken pieces and then cook at 200C/ 180C fan/ Gas Mark 6 for 30-35 minutes.