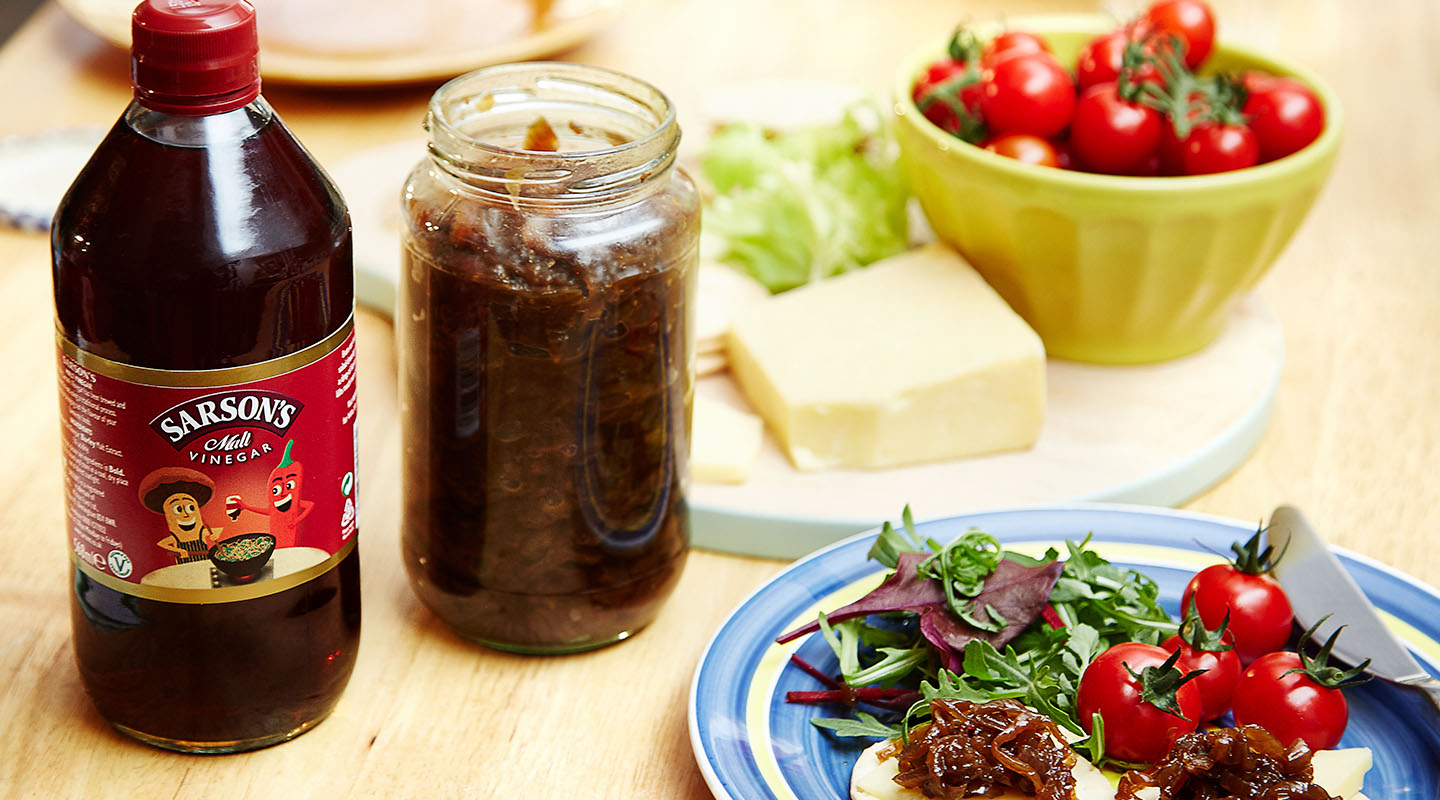 Ingredients
1.5kg Onions
3 tbsp Olive oil
280g Dark brown sugar
200ml Sarson's Malt Vinegar
3 Garlic cloves, crushed
2 tsp Wholegrain mustard
½  tsp Salt
¼ tsp Paprika
Method
Peel and slice onions very thinly. Gently heat the oil in large pan with a lid and soften the onions with the lid on. Stir occasionally to stop them from browning.
Stir in 3tbsp of sugar and turn up heat so that the onions caramelise. They will go a rich brown colour, but don't let them burn. Add the rest of sugar, 200ml Sarson's Malt Vinegar and the remaining ingredients.
Simmer for 15 mins until the mixture becomes thick.
Spoon into sterilised Kilner® Jars (about 3 x 250ml jars), and leave mature for a couple of weeks.