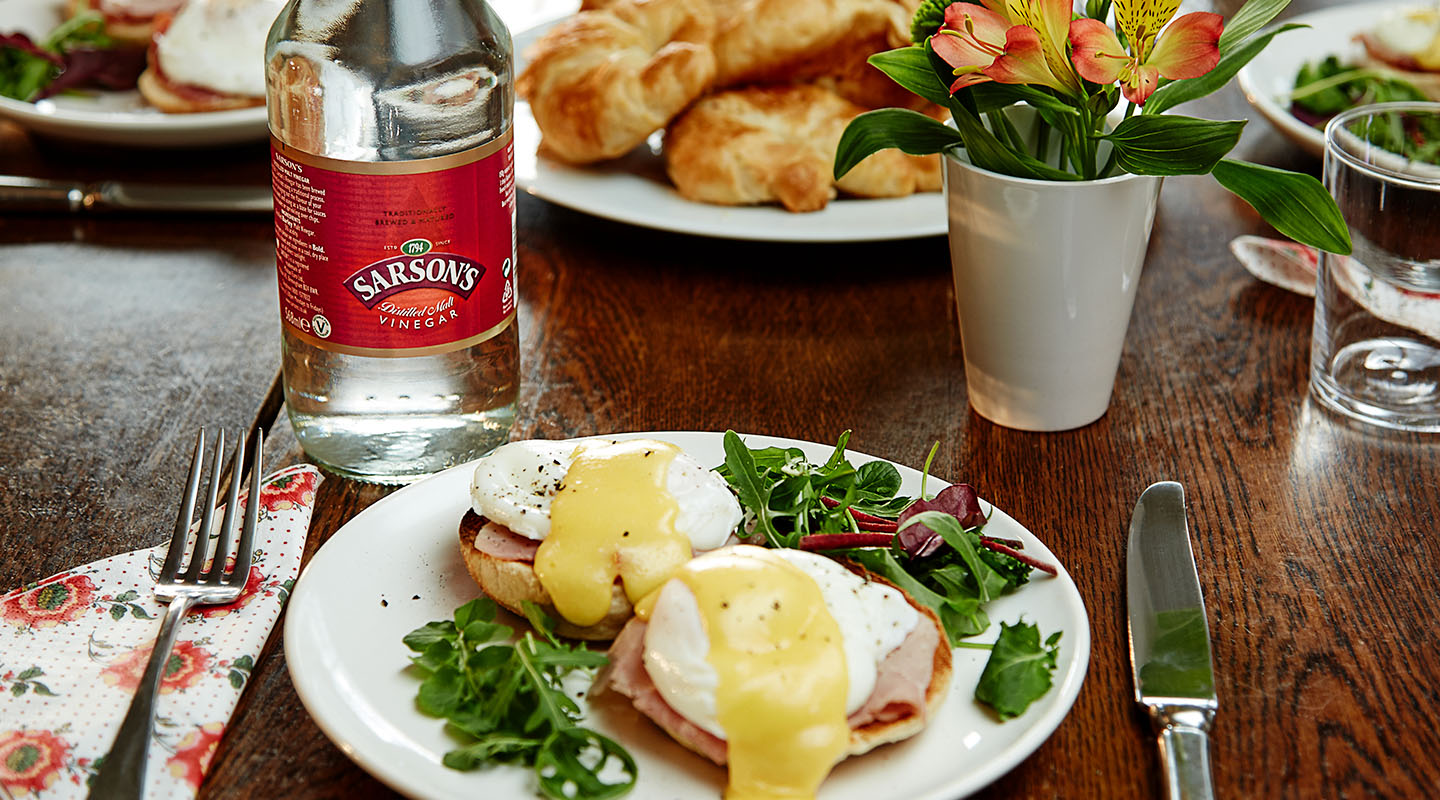 Ingredients
400ml Sarson's Distilled Malt Vinegar
100ml Water
1tbsp Pepper corns
1 bunch Tarragon
3 large Egg yolks
250g Butter, melted and foam skimmed from the top.
Squeeze Lemon juice
Method
Put 400ml Sarson's Distilled Malt Vinegar, the water, peppercorns and tarragon into a saucepan and boil until the volume has reduced by half then strain and keep in a jar.
Bring a pan of water to the boil and choose a bowl that fits on top of the pan.
In the bowl beat the egg yolks with 2 tbsp of the reduced vinegar.
Beat vigorously over the saucepan until the mixture forms a foam but take care not to overheat it. Take it on and off the heat as you go. Whisk until you have a sabayon, a light airy foam that forms ribbons when the whisk is lifted.
Whisk in the butter, a tablespoon at a time off the heat. Return to the heat in between each whisking. Continue until all the butter is incorporated and the sauce is the thickness of double cream. Beat in the lemon juice and season. If the sauce is too thick add a little warm water from the pan.