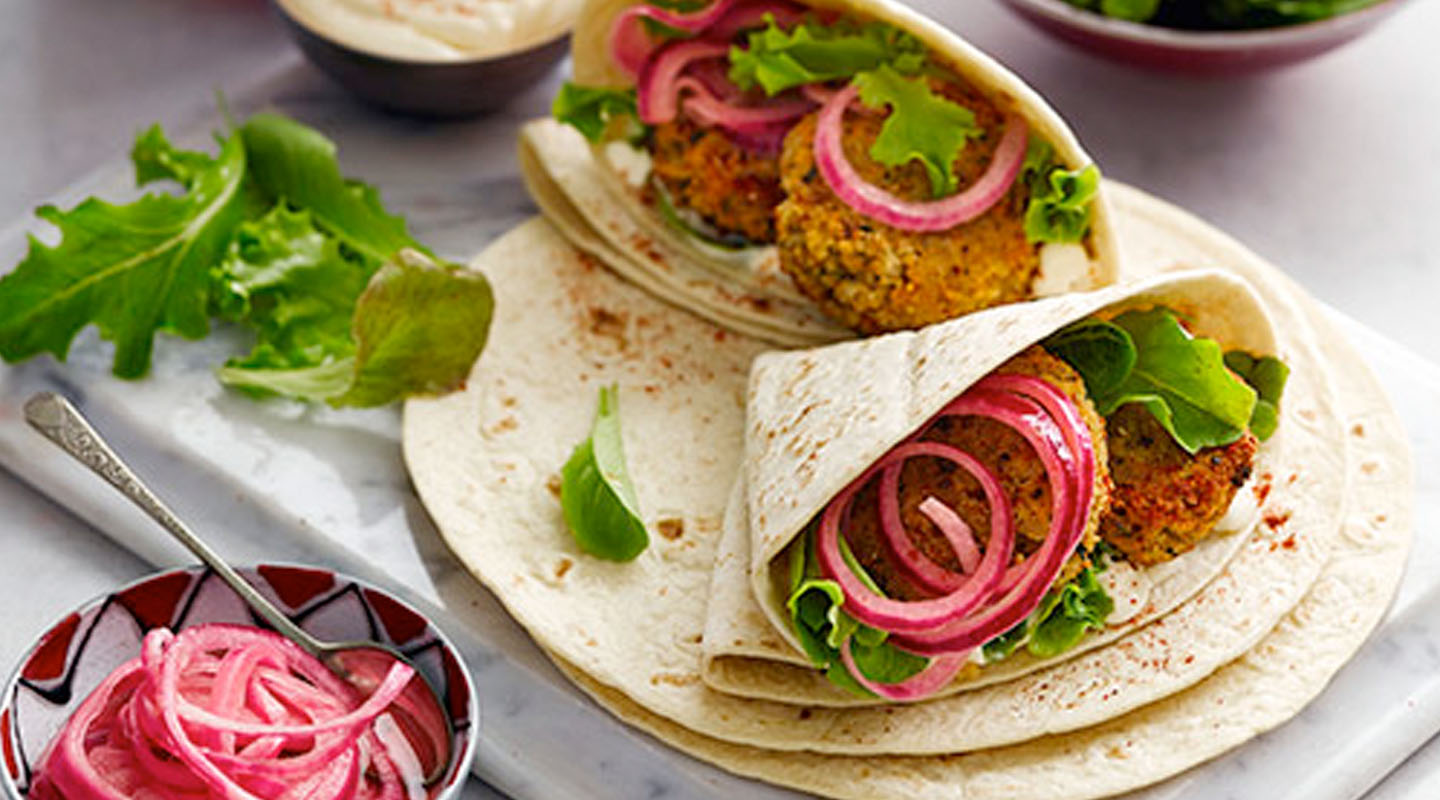 Ingredients
For the pickled red onion
Sarson's malt pickling vinegar
375g red onion, sliced
3 cloves of garlic, peeled
For the chilli bean bites
400g can of mixed beans, washed and drained
1 tsp curry powder
1 tsp chilli powder
165g cheddar cheese, grated
5g fresh coriander
good pinch of salt and pepper
60g dried breadcrumbs
Olive oil to fry
To finish
6 soft tortillas
Mayo
Paprika
Mixed salad
Method
To make the pickled red onion
Put the onions and garlic in a sterilised Kilner® Jar and fully cover with vinegar.
Replace the lid and refrigerate for at least 2 hours.
To make the chilli bean bites
Place the beans, curry powder, chilli powder, cheese, coriander, salt and pepper in a food processor and pulse until combined but still coarse.
Tip into a bowl and stir in the breadcrumbs.
Divide the mix into 12 equal pieces, roll into balls and flatten slightly.
Heat about 1cm of olive oil in a pan until very hot.
Add the bites to the pan with a slotted spatula and fry for about a minute either side until golden. (If your pan is smaller, work in batches).
Drain on kitchen towel.
To finish
Fold each tortilla in half, then into thirds to create a pocket.
Fill with salad, a little mayo and a dash of paprika, then place two bites in each pocket.
Finish with some of the pickled onions.