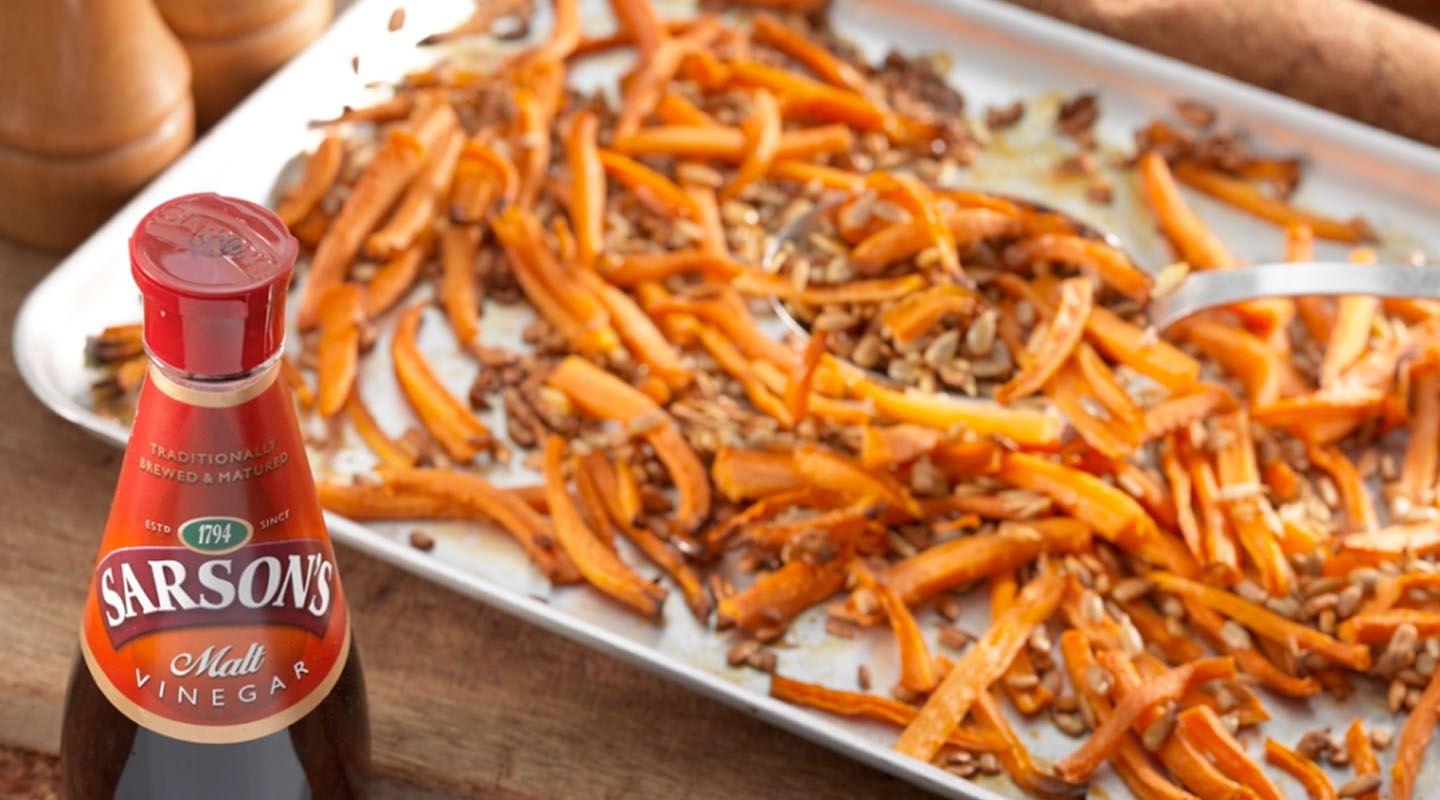 Ingredients
50g sunflower seeds
30ml Sarson's malted vinegar
2.5ml Branston Worcester sauce
15ml olive oil
30ml maple syrup
450g carrot batons
Method
Mix 50g sunflower seeds, 30ml Sarson's malted vinegar and 2.5ml Branston Worcester sauce in a large bowl and allow to stand for 1 hour.
Add 15ml olive oil, 30ml maple syrup and 450g carrot batons, toss to coat.
Transfer to a baking sheet and cook in preheated oven 225C for 25 minutes until just starting to catch.
Serve hot.