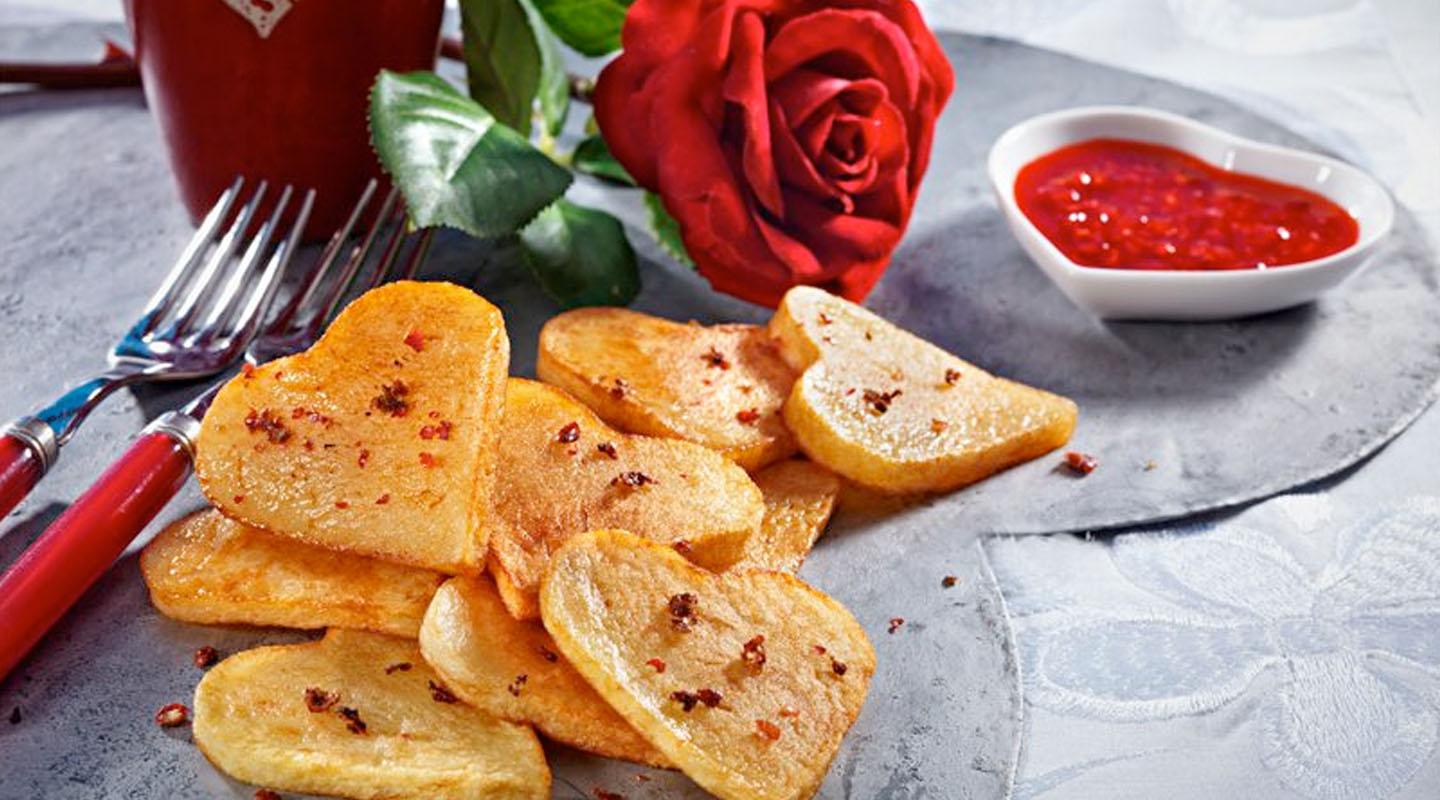 Homemade Chips & Raspberry Vinaigrette
Ingredients
For raspberry vinaigrette
Raspberries
Sugar
Sarson's Malt Vinegar
For the chips
King Edward or Maris Piper potatoes
Salted water
Peanut oil (for deep-frying)
Salt
Pink peppercorns
Method
Prepare raspberry vinaigrette by crushing a few raspberries and tossing together with a little sugar and Sarson's Malt Vinegar.
Peel and cut King Edward or Maris Piper potatoes into 1/2cm slices then soak for 30 minutes in water.
Use a cookie cutter to cut heart shapes out of soaked potato slices.
Drain and boil in salted water for 5 minutes until just tender.
Drain and pat dry with some kitchen paper.
Heat peanut oil for deep-frying to 180ºC and fry in batches for 5 minutes until golden.
Serving Suggestion: serve hot, sprinkled with salt and crushed pink peppercorns accompanied by raspberry vinaigrette.