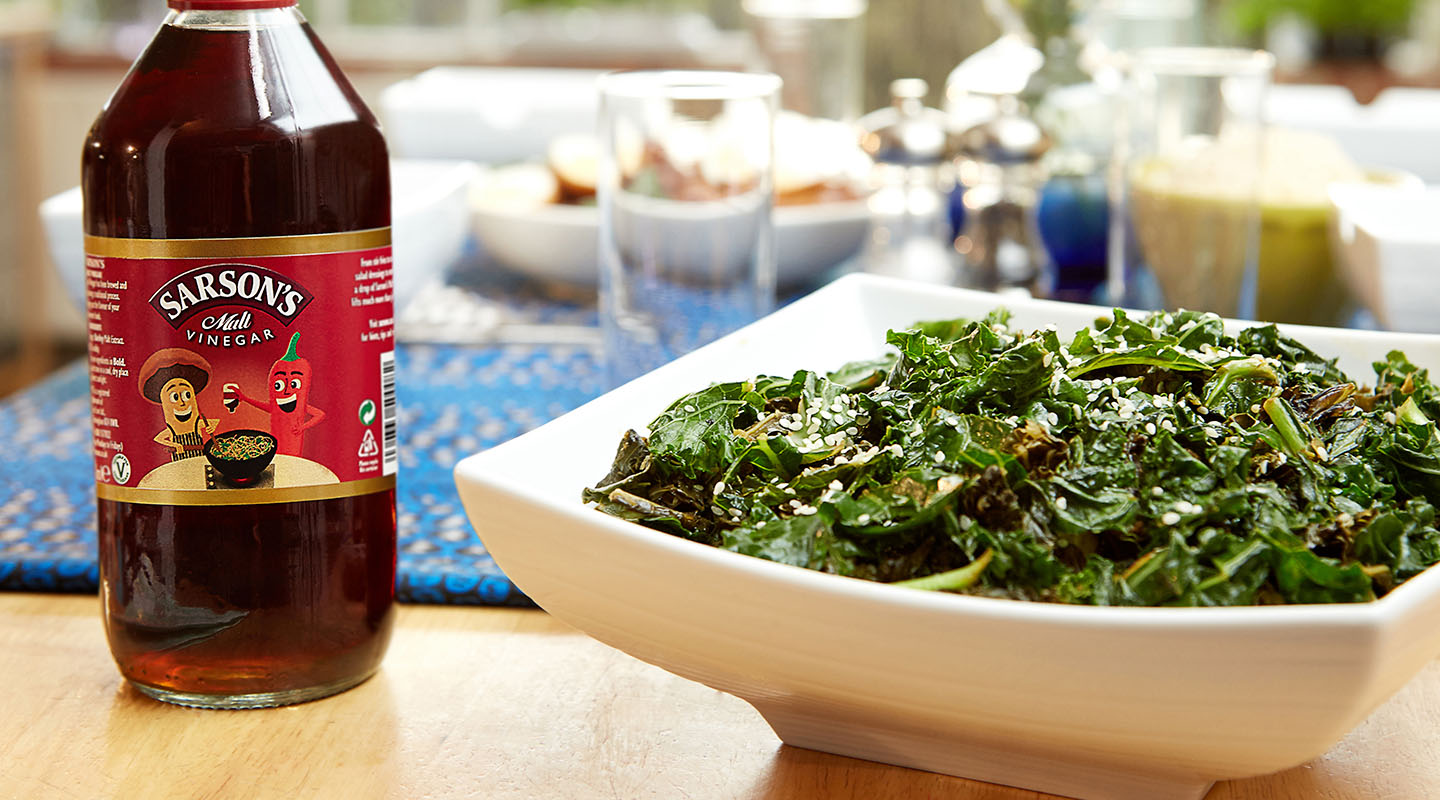 Sauteed Savoury Kale with Garlic & Anchovy
Ingredients
1tbsp Sesame oil
300g Kale, shredded with thick stalks removed
½ tsp Garlic powder
2 Anchovy fillets, finely chopped
1tbsp Sarson's Malt Vinegar
1tbsp Mirin
2tsp Sesame seeds
Method
In a large frying pan with a lid heat the oil. Throw in the kale and toss in the oil, sprinkle with the garlic, stir and put the lid on to cook the kale for 3-4 minutes, shaking the pan occasionally.
Once the kale is cooked with toasty edges add the anchovies, 1tbsp Sarson's Malt Vinegar and mirin.
Sprinkle with sesame seeds, toss well, cook for an extra minute then serve.