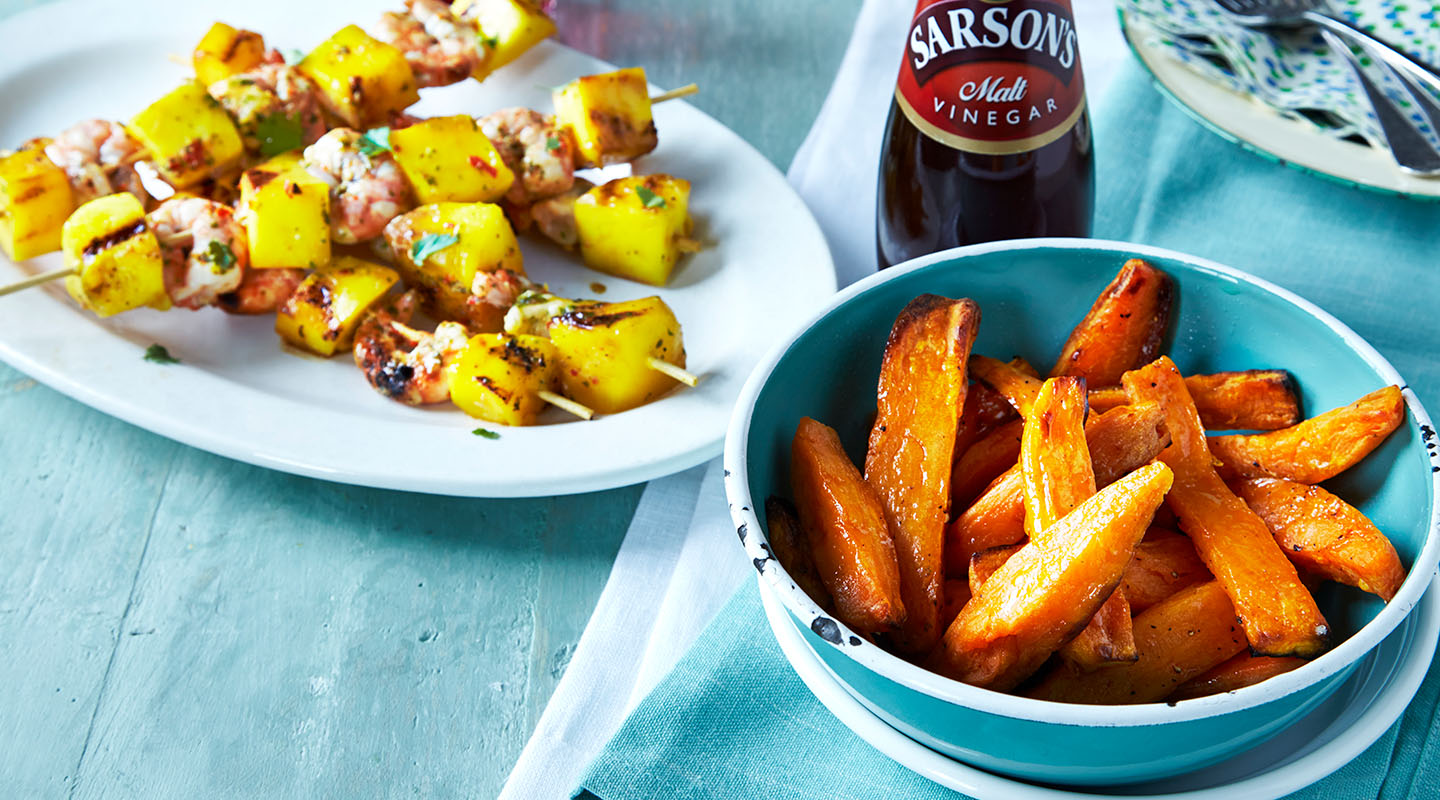 Ingredients
8 wooden skewers, soaked in cold water for 20 mins
1 tbsp Sarson's Malt Vinegar, plus extra for dressing
4g fresh coriander, finely chopped, plus extra for garnish
4 tbsp olive oil
1 tbsp brown sugar
1 clove of garlic
Zest and juice of 2 lemons
1 red chilli, deseeded
24 raw king prawns
2 mangoes, destoned and chopped
4 sweet potatoes, cut into chips
Sea salt and ground black pepper
Method
In a food processor, whizz up the vinegar, coriander, half the oil, sugar, garlic, lemon juice and chilli. Thread the king prawns and mango chunks onto the skewers and place on a large plate. Pour over the coriander mixture and marinate for 20 mins.
Preheat a barbecue or oven to 190C/gas 5. If barbecuing, dress the sweet potato chips with the remaining oil and seasoning, then barbecue for 15 mins. If baking, place the sweet potatoes in a roasting tin and dress with the oil and bake for 20 mins, until golden.
Meanwhile, cook the prawn skewers on the barbecue, turning a couple of times, for 10-15 mins, or preheat the grill or a griddle pan and do the same, until the prawns are thoroughly cooked. Serve garnished with the lemon zest and extra coriander and sweet potato chips, dressed with salt and Sarson's vinegar.