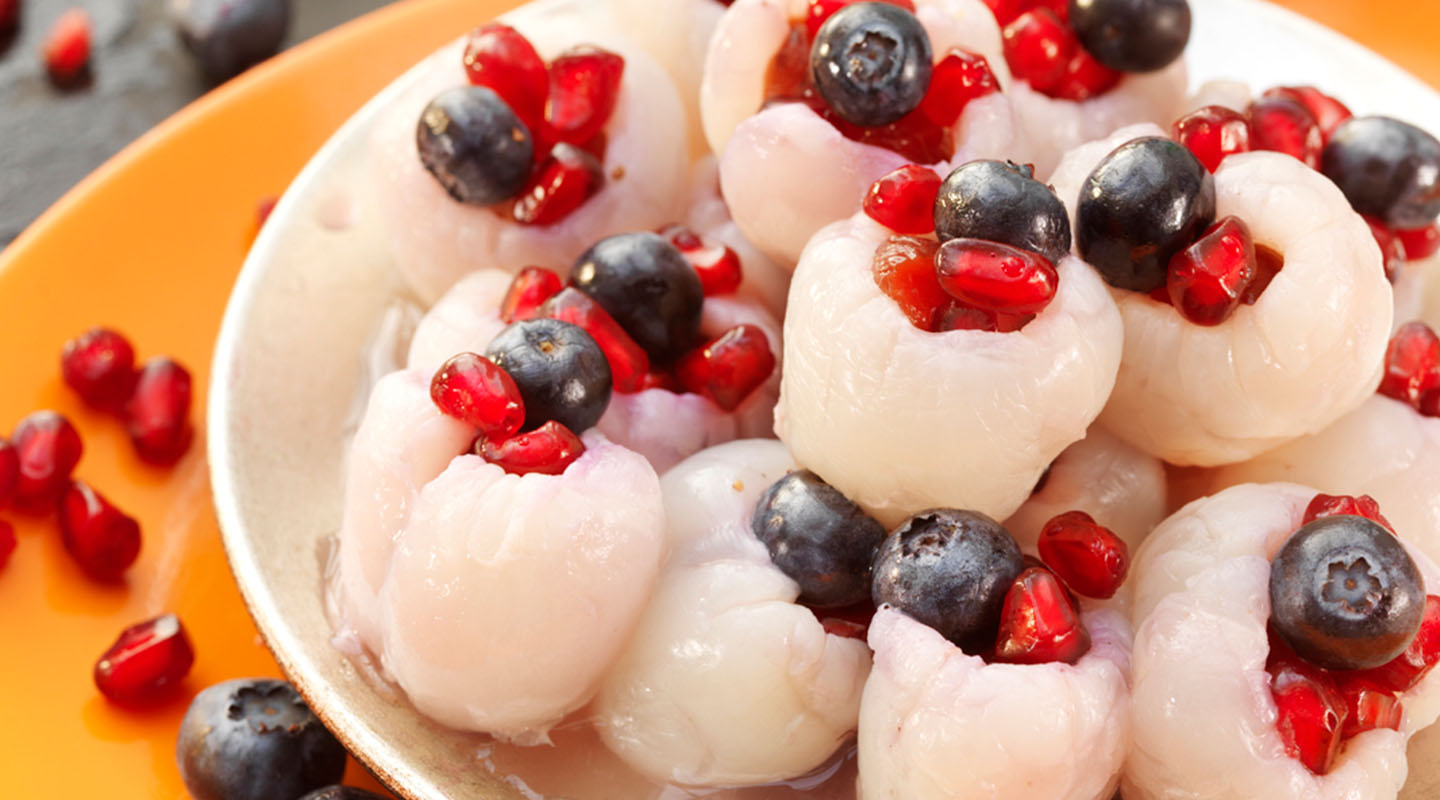 Ingredients
100g of pitted fresh cherries
2 thin slices of fresh ginger
250ml water
15ml sugar
15ml Sarson's vinegar
1 tin of Lychees
Pomegranate seeds
Blueberries
Method
Place 100g of pitted fresh cherries in a pan, add 2 thin slices of fresh ginger, 250ml water, 15ml sugar and 15ml Sarson's vinegar.
Boil for 20 minutes until syrupy, allow to cool.
Drain a tin of Lychees and place half a cherry in each; top with some pomegranate seeds and then place a blueberry in the centre as the iris.
Drizzle some of the juice under the lychees for the finale to your gruesome dish!