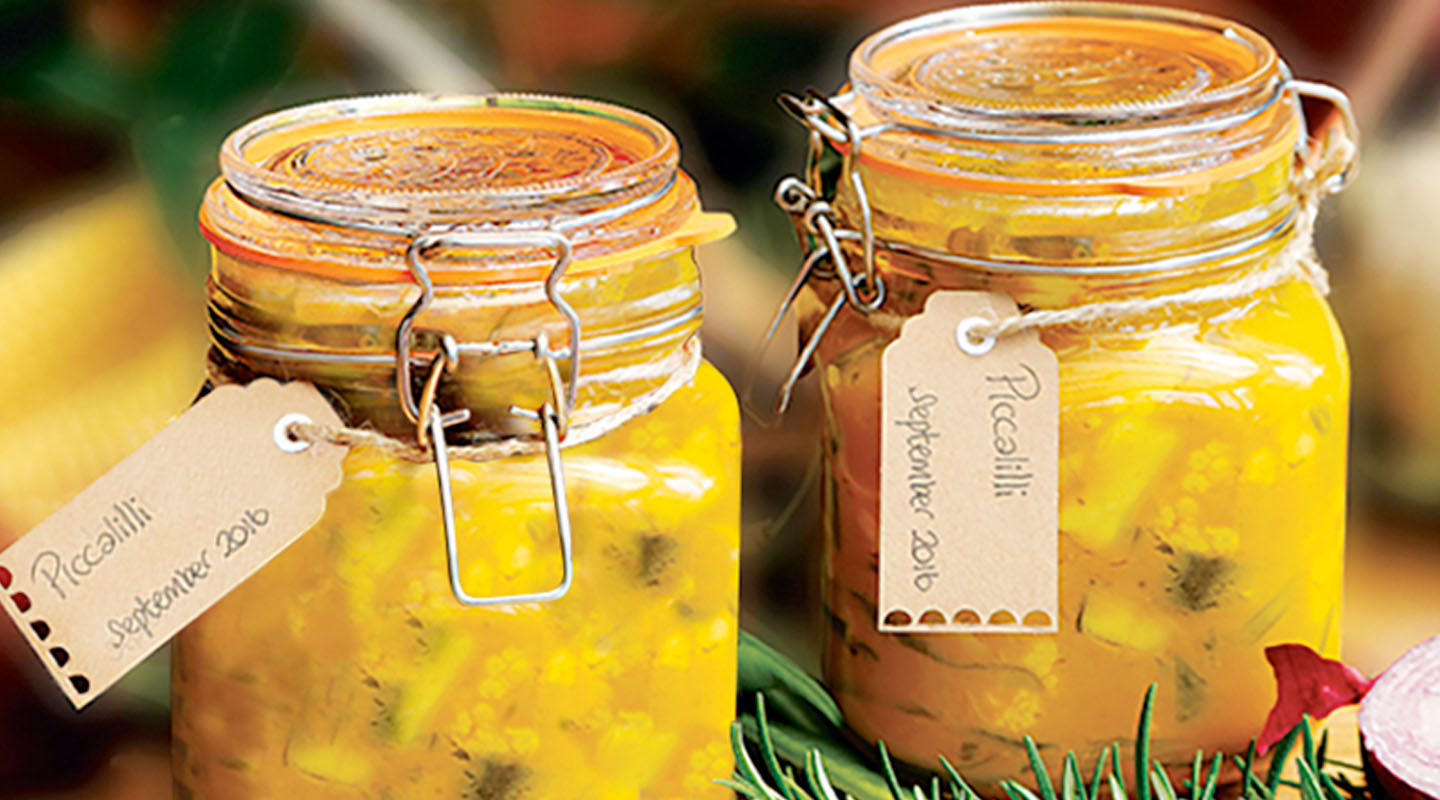 Ingredients
1 kg washed, peeled seasonal vegetables. Select 5 or 6 from: cauliflower, green beans, cucumbers, courgettes, tomatoes, carrots, shallots, peppers, nasturtium seed pods.
50g fine salt
30g cornflour
10g ground turmeric
10g English mustard powder
15g yellow mustard seeds
1 tsp crushed cumin seeds
1 tsp crushed coriander seeds
600ml Sarson's Pickling Classic Malt Vinegar
150g granulated sugar
50g honey
Method
Cut vegetables into small, bit-sized pieces. Place in large bowl and sprinkle with salt. Mix well, cover and leave in a cool place for 24 hours. Rinse with cold water and drain thoroughly. Blend cornflour, turmeric, mustard powder, mustard seeds, cumin and coriander to a smooth paste with a little of the vinegar.
Put the rest of the vinegar into a saucepan with sugar and honey and bring to boil. Pour a little of the hot vinegar over blended spice paste, stir well and return to pan. Bring gently to the boil. Boil for 3-4 minutes. Remove the pan from the heat and carefully fold in the vegetables. Pack into warm sterilised Kilner® Jars and seal immediately.
Leave for 4-6 weeks before opening.