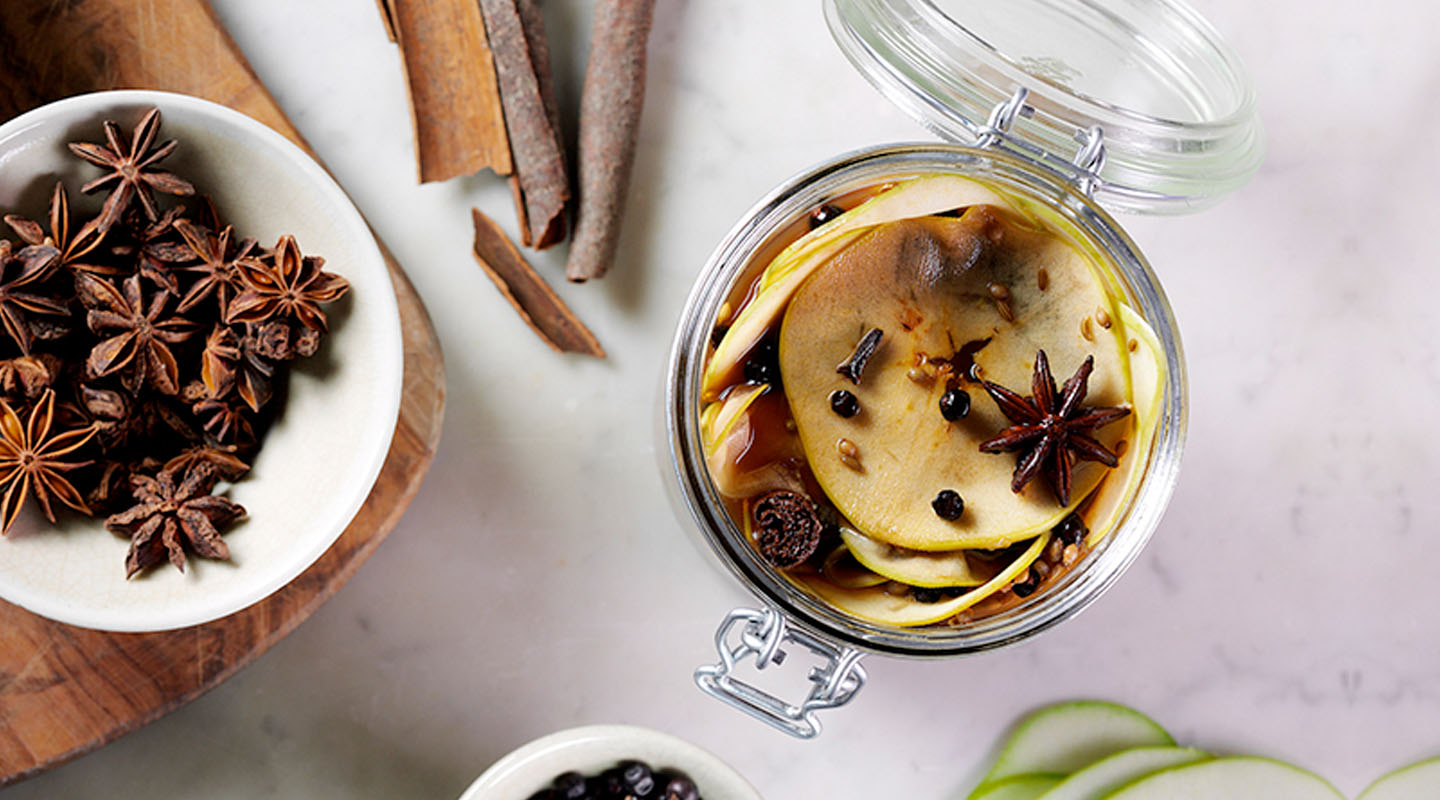 Ingredients
3 large Bramley cooking apples
300g malt pickling vinegar
125g dark brown muscovado sugar
2 star anise
2 cloves
2tsp juniper berries
1tbsp coriander seeds
1 small cinnamon quill
1tsp fennel seed
Sea salt
Method
Thinly slice the apples horizontally through the core, from bottom to top (ideally on a mandolin) to give you discs of apple. Place them in a bowl and toss them with enough salt so that each individual disc has a light covering of salt. Leave for a minimum of 1 hour.
Meanwhile add the vinegar & sugar to a saucepan and place on a gentle heat.
Add the spices to a frying pan and, on a medium heat, toast them until they start to lightly smoke. Be careful not to burn them. Immediately add them to the vinegar pan.
Bring the vinegar to a gentle simmer and remove from the heat. Allow to cool to room temperature.
Pour the excess liquid off from the apple bowl, and then transfer the apple discs into a sterilized Kilner.
Cover with the vinegar & seal. Leave for 2 days before serving.