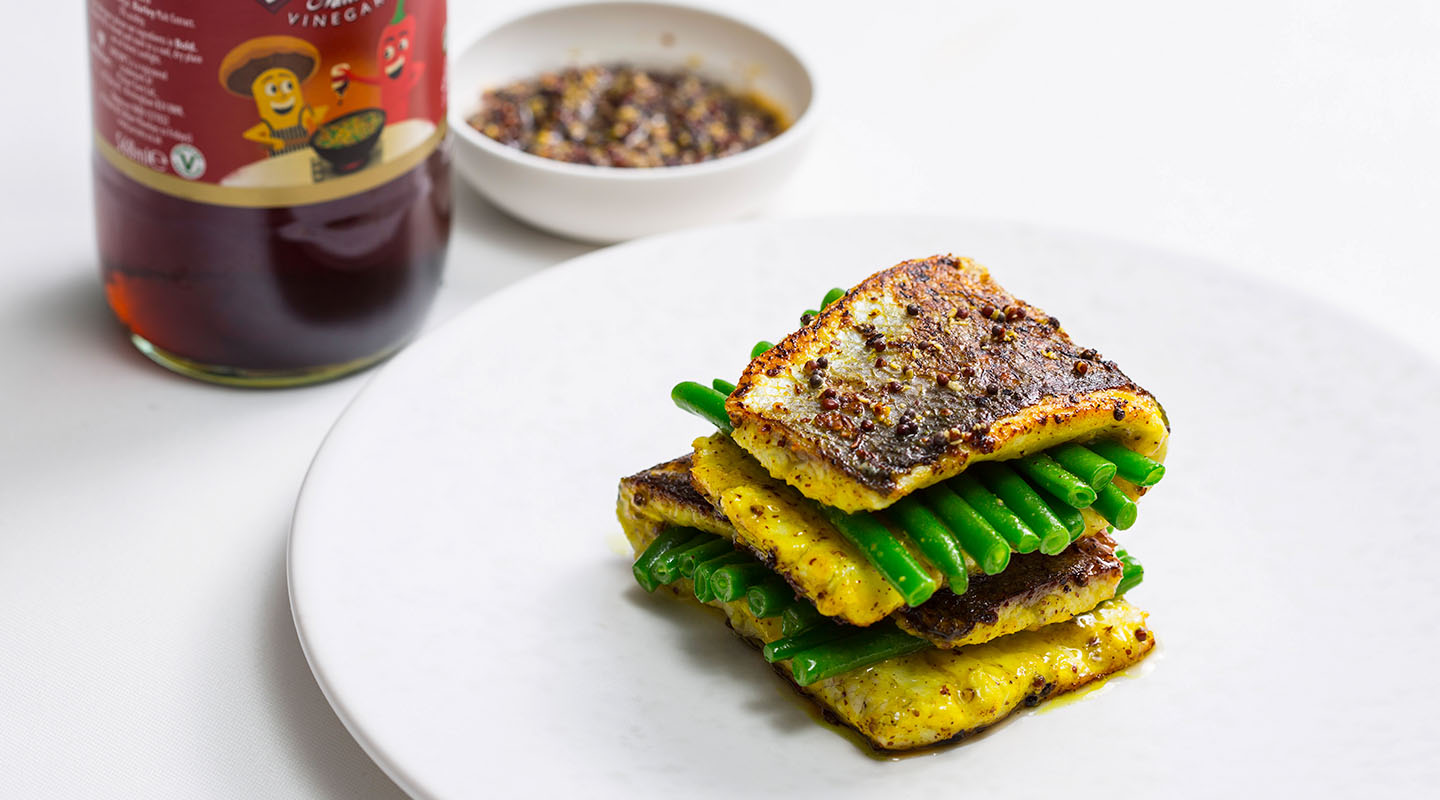 Marinated Sea Bass & Pickled Mustard Seeds
Ingredients
Sea Bass
2 sea bass fillets, skin on
Marinade
1 tsp mustard seeds, broken
1 tbsp of malt vinegar
1 tsp turmeric powder
1 tbsp of olive oil
Salt, to taste
2 garlic cloves, finely chopped
To Serve
20 green beans
1 lime, cut into wedges
Salt
Method
To begin, pickle the mustard seeds by submerging them in the vinegar overnight.
The next day, clean the sea bass fillets and pat dry.
Mix the rest of the marinade ingredients together, then add the pickled mustard seeds.
Rub the marinade all over the sea bass fillets and set aside for 1 hour.
While the sea bass is marinating, blanch the beans in salted boiling water for 2 minutes, refresh in iced water and trim to size so they are slightly longer that the width of the fillets.
Before cooking, wrap the fillets around the beans, as pictured. Heat a non-stick pan over a high heat, carefully add the fillets and fry until golden on the underside and cooked through. Carefully turn over and repeat on the other side.
Serve immediately with plenty of lime wedges.