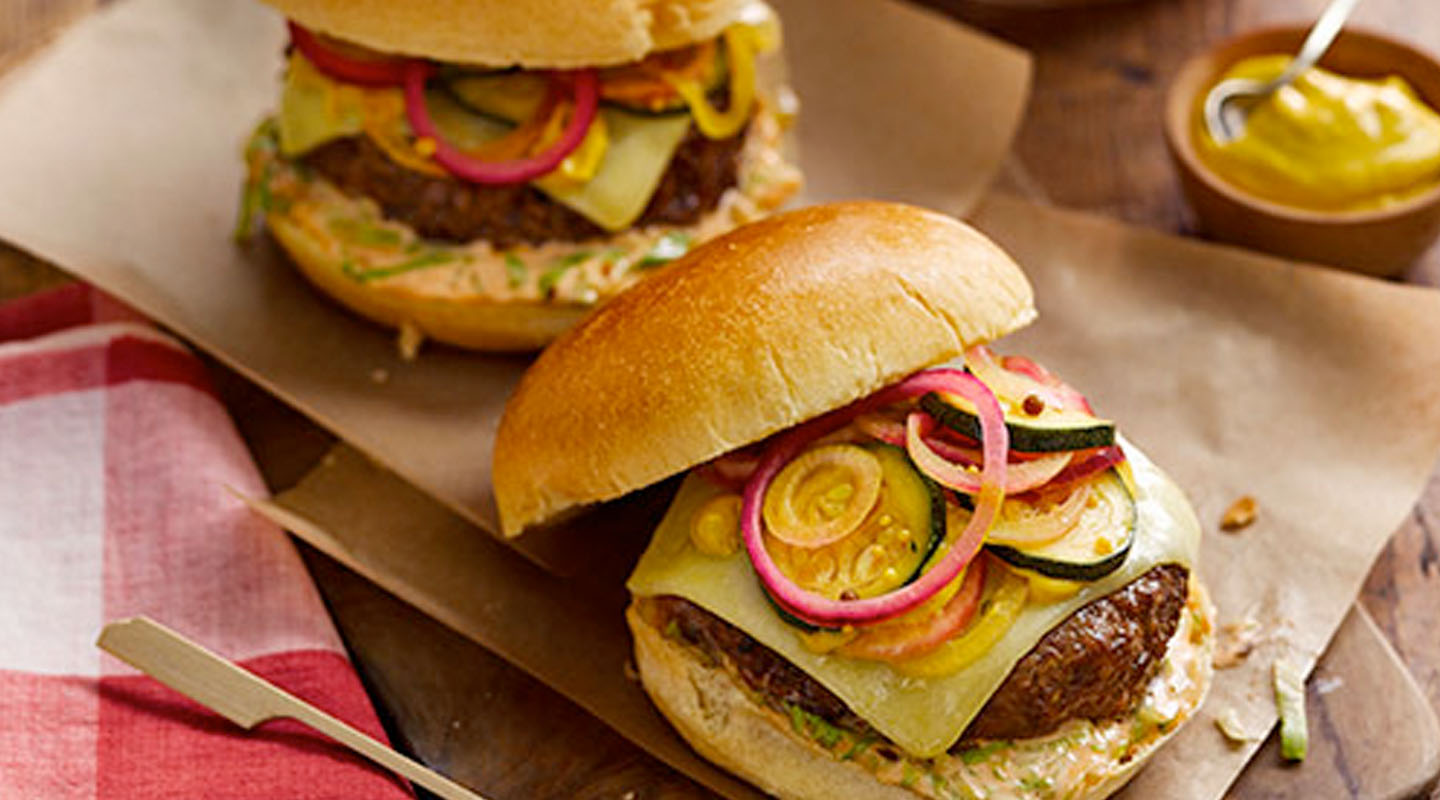 Pickled Red Onions & Courgettes by A Glug of Oil
Ingredients
3 courgettes
2 red onions
2 tablespoons of Maldon sea salt
A good pinch of dried red chilli flakes
For the Brine
400ml Sarson's Malt Vinegar
200g white sugar
1/4 teaspoon turmeric
2 teaspoons yellow mustard seeds
1 teaspoon coriander seeds
Method
Put the coriander seeds into a frying pan over a medium heat. Stir for a few minutes, taking care they don't burn. Dry roasting intensifies the flavour.
Trim the ends then using a mandolin slicer, slice the courgettes into 5mm thickness.
Peel the onions and again using a mandolin slice the red onion into 2mm rings.
Separate the onion rings and put them into a large bowl along with the courgettes. Sprinkle with salt and mix to coat.
Cover with cling film and place in the fridge for about 3 hours.
Meanwhile put the vinegar, sugar, turmeric, mustard seed and coriander seeds into a saucepan and bring to a boil. Then turn heat down and simmer for about 5 minutes.
Remove pan from heat and let the brine cool to room temperature.
Leave the salt on the courgettes and onions and drain well.
Fill sterilised Kilner® Jars with the courgettes and onions.
Pour in the Brine, pressing down to make sure they're packed in nicely. Tap the jars to remove any trapped air.
Close the lids on the Jars and store in the fridge. These pickles will be ready to eat the next day and will keep for up to 6 days.