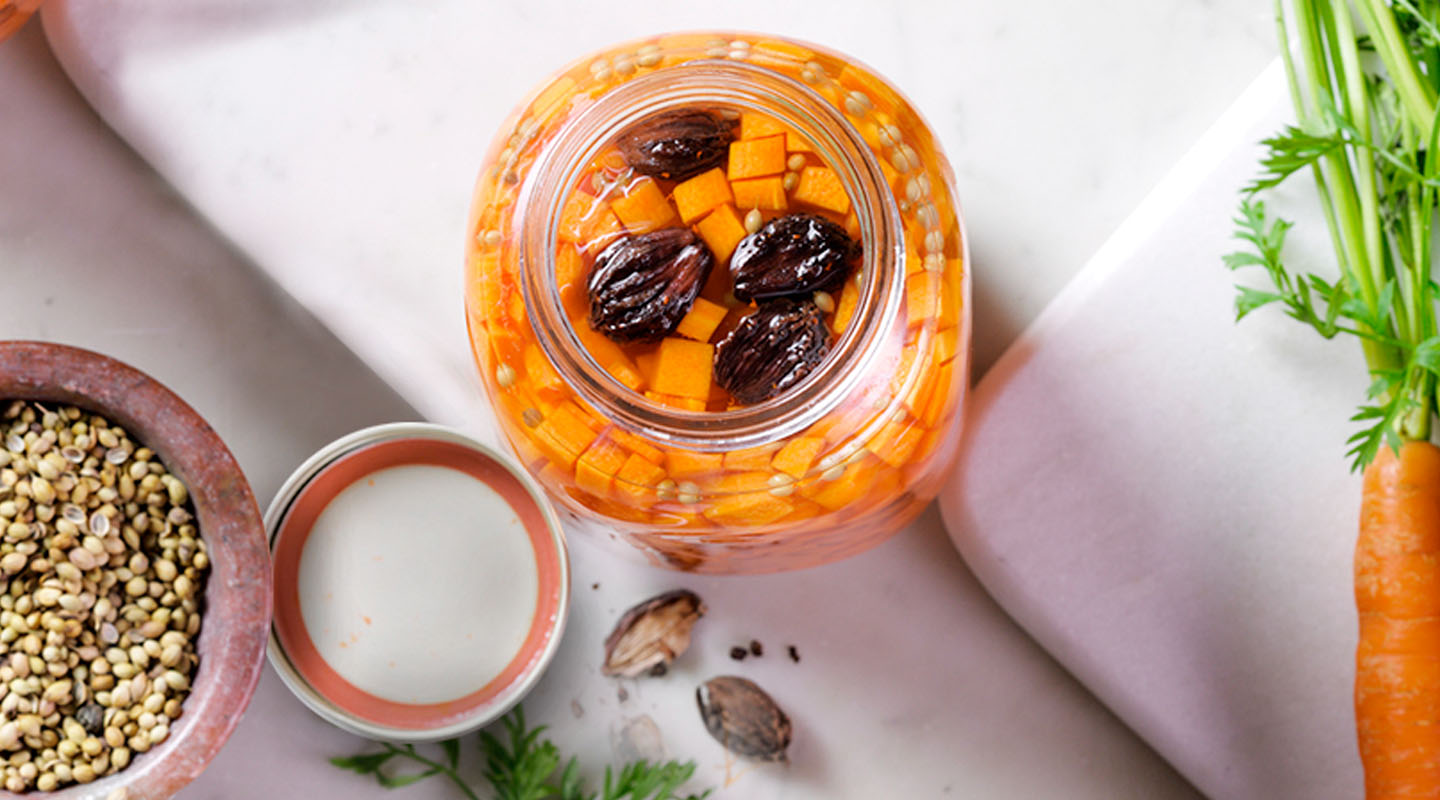 Ingredients
500g washed & peeled carrots, roughly cubed
300g distilled malt pickling vinegar
50g caster sugar
50g water
6 black cardamom pods
2tsp coriander seeds
Sea salt
Method
Place the carrots in a plastic bowl and toss with enough sea salt to lightly cover all the cubes. Leave for at least 1 hour.
In the meantime place all the other ingredients in a saucepan and bring to the boil. Immediately remove from the heat and allow to cool to room temperature.
Once cool, drain off the excess liquid that has accumulated in the bottom of the carrot bowl. Place the carrots in a sterilized Kilner jar and cover with the room-temperature vinegar solution. Seal, and leave for 48 hours before serving.