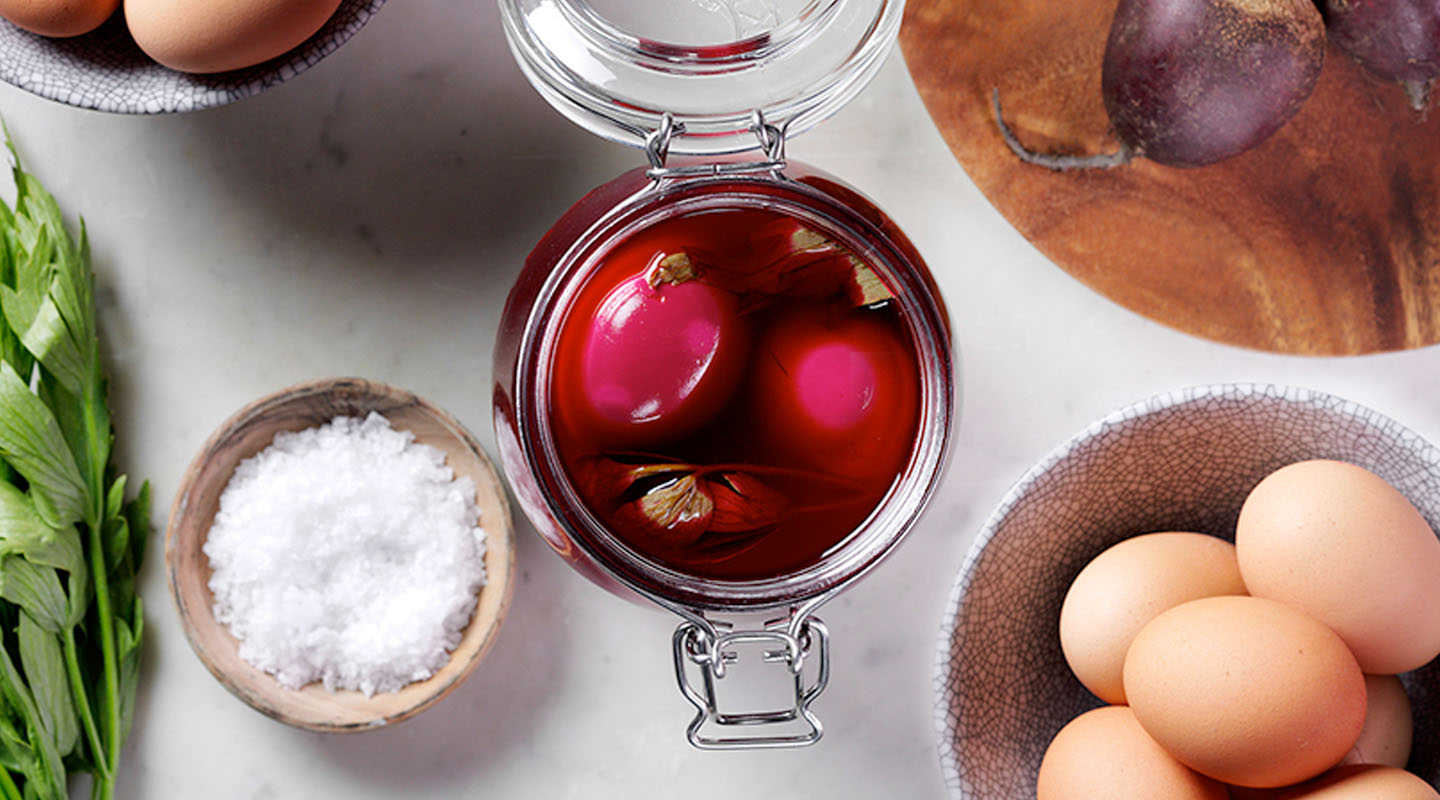 Ingredients
12 medium free range eggs at room temperature
500g distilled malt picking vinegar
3 medium beetroots, grated (retaining as much purple juice as possible)
6 medium sized fresh lovage leaves
Method
Bring a large pan of water to the boil (the pan needs to fit the 12 eggs in, with plenty of additional water so the temperature doesn't drop too much when the eggs are added).
Ensure the water is rapidly boiling. Gently add all the eggs and cook for precisely 6 minutes and 30 seconds. Immediately discard the boiling water and run the eggs under cold water for 5 minutes. Allow them to sit for a further 5 in the pan of cold water.
Add the vinegar and grated beetroot to a saucepan. Bring to a gentle boil. Immediately remove from the heat and allow to cool for a little while. When the vinegar is still warm (but not boiling) add half of the fresh lovage and allow to cool to room temperature.
Put the eggs in a sterilized Kilner, along with the remaining fresh lovage. Strain the vinegar into a new jug to remove the grated beetroot and lovage leaves. Pour the liquid over the eggs and seal. Leave for a minimum of 4 days for the colour and vinegar to permeate through the eggs. The longer the eggs are left in the pickle, the deeper their colour will become.