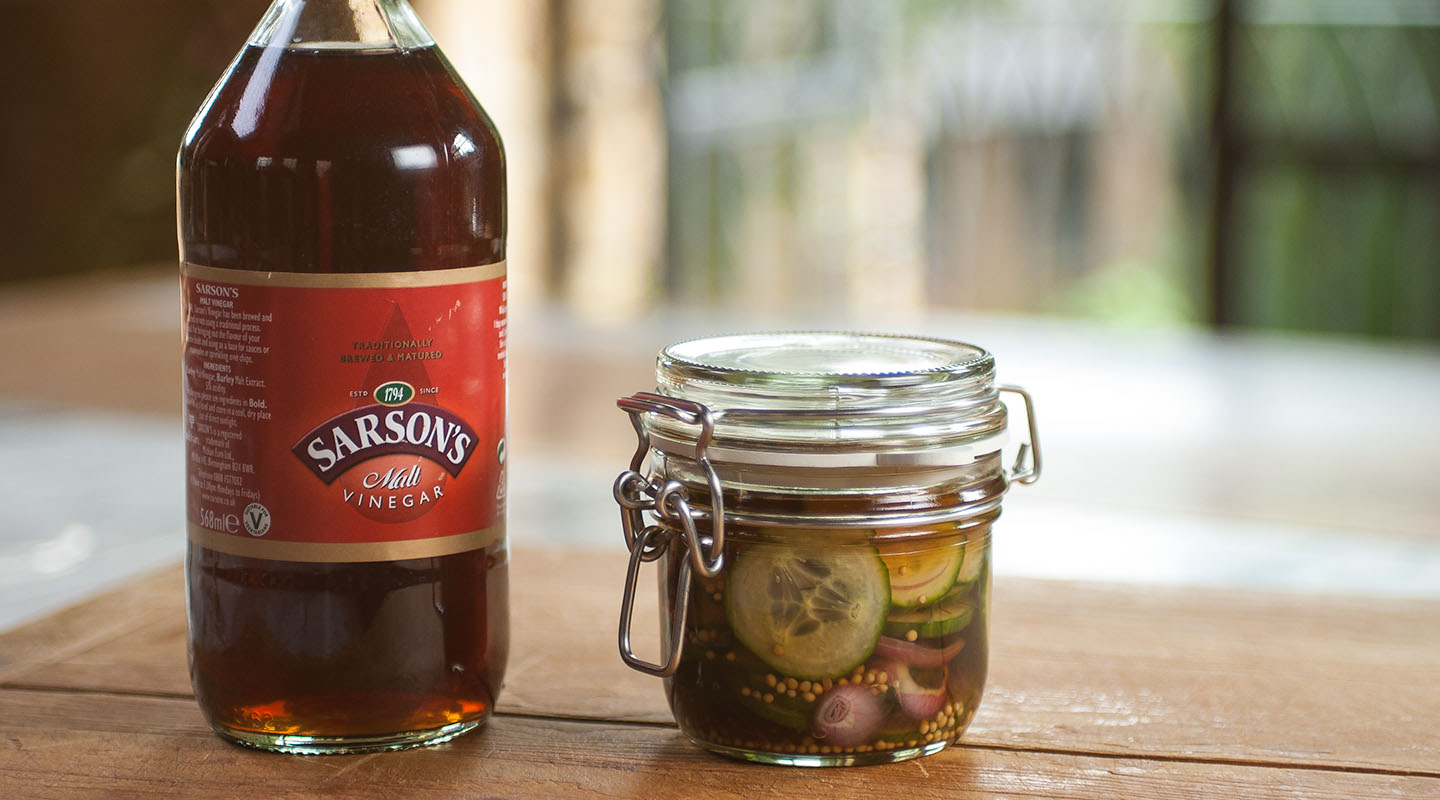 Ingredients
½ a cucumber
1 shallot, peeled
1 sprig Dill, chopped
1tbsp granulated sugar
Pinch of salt
150ml malt vinegar
1tsp whole mustard seeds
Method
Slice the cucumber and shallot very finely and layer in a 200ml jar and scatter with the dill.
In a jug combine the sugar, salt, vinegar and mustard then pour over the cucumber.
Seal the lid and leave in the fridge overnight before serving. Store in the fridge for up to two weeks.