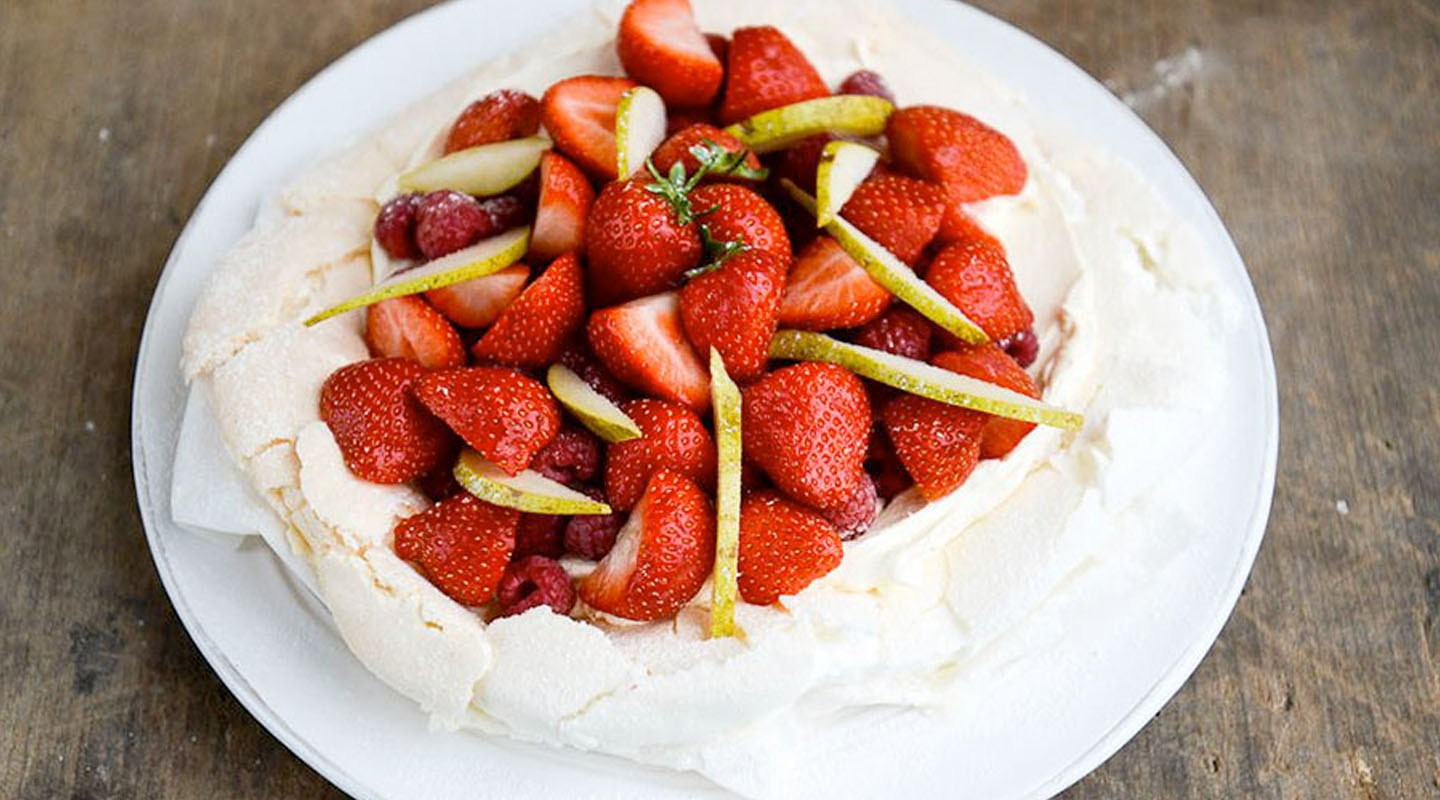 Ingredients
4 fresh egg whites
220g caster sugar
2 tsp cornflour
2 tsp Sarson's vinegar
Topping/Filling
300ml double cream
2 tbsp icing sugar
400g strawberries
200g raspberries
1 kiwi/pear
Optional – grated chocolate or extra icing sugar to dust
Method
Preheat oven to 150C/130C fan/gas 2. Line a baking tray with parchment paper.
Whisk the egg whites with a hand mixer until they form stiff peaks. Slowly, whilst still whisking, add in the sugar, around one third at a time, until the meringue looks glossy.
Sift in the cornflour and add the vinegar – fold in with a metal spoon.
Scoop the whisked meringue onto the lined baking tray and with the back of a metal spoon; make a dip in the centre.
Bake for 1 hour 15 minutes. Open the oven door, turn off the heat and let the meringue cool completely inside the oven.
In the meantime, wash and chop the strawberries. Whisk the double cream and icing sugar until just thickened. Carefully transfer the meringue from the baking tray onto a large plate. Spread over the whipped cream and top with the strawberries, raspberries and kiwi or pear. Sprinkle with grated chocolate or dust with a little extra icing sugar and serve.