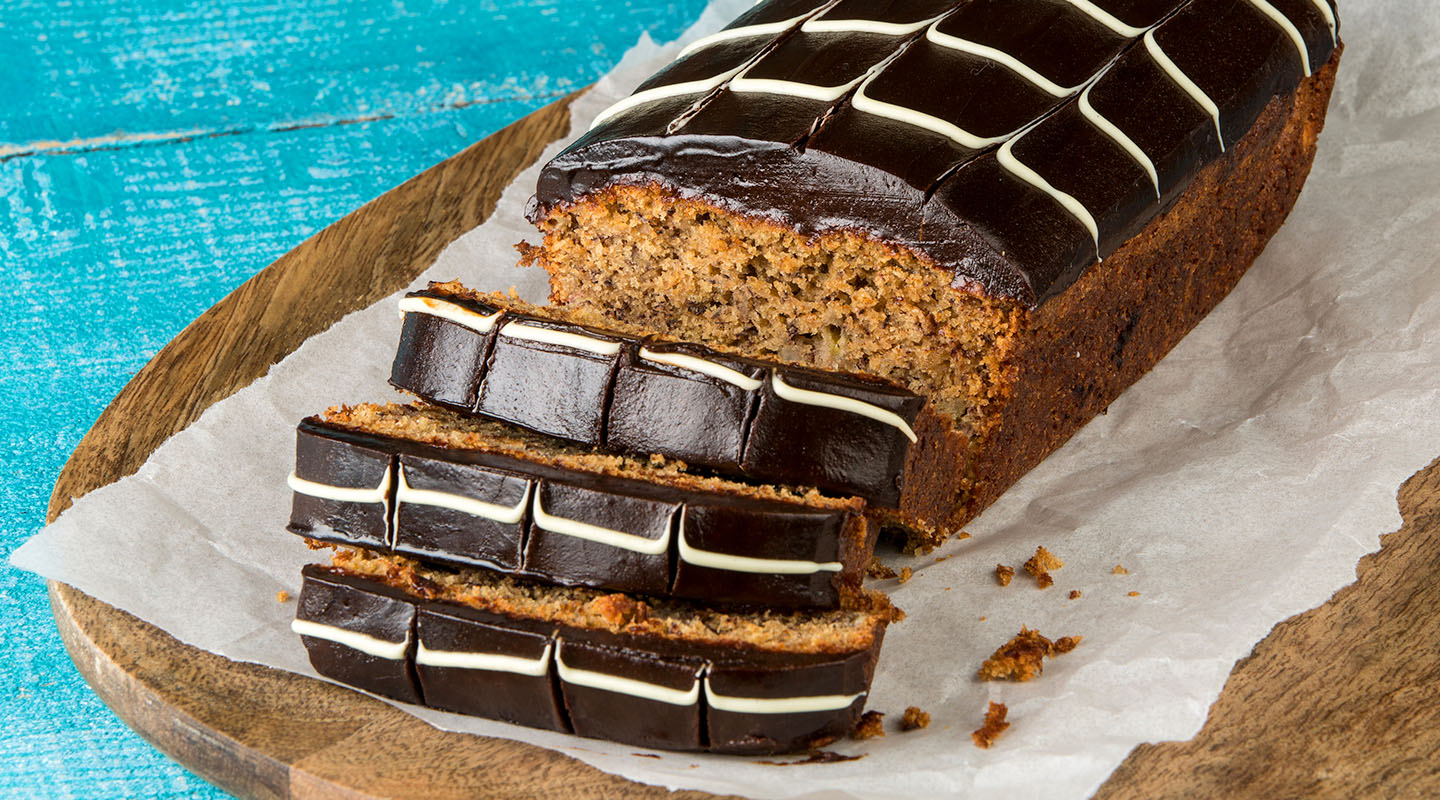 Ingredients
125g plain flour
½ tsp baking powder
½ tsp bicarbonate of soda
½ tsp ground cinnamon
½ tsp ground nutmeg
pinch of sea salt
75g unsalted butter, softened
140g light brown sugar
1 free-range egg, beaten
250g peeled and mashed over-ripe (blackened) banana (about
2-3 bananas)
½ tsp good-quality vanilla extract
For the Frosting
150g icing sugar
50g of white chocolate
70g unsalted butter, softened
2 tbsp Sarson's Browning
3 tsp dark rum (optional)
Method
Preheat the oven to 170C/Gas 3. Butter a 900g loaf tin.
Sift together the flour, baking powder, bicarbonate of soda, spices and salt into a large bowl and set aside.
In a separate large bowl, beat together the sugar and butter until pale and fluffy, then beat in the egg, banana and vanilla extract. Fold in the sifted flour mixture, a little at a time.
Spoon the bread mixture into the prepared loaf tin, spreading the mixture out gently with a spatula or the back of a spoon.
Place the loaf tin into the oven and bake for about 30 to 40 minutes, or until a skewer inserted into the middle of the cake comes out clean.
Remove from the oven and allow to cool for 10 minutes before carefully turning out on to a wire rack.
For the frosting, beat together the sugar and butter until creamy and fluffy. Add the Sarson's browning and rum, if using, and continue to beat until smooth.
Allow the bread to cool before icing generously with the frosting. Melt the white chocolate in the microwave for 50 seconds, then put it in a piping bag and draw lines over the icing. Drizzle the white chocolate over the icing.
Store in an airtight container, in the fridge, for up to 3 days, allowing the bread to reach room temperature before enjoying it.