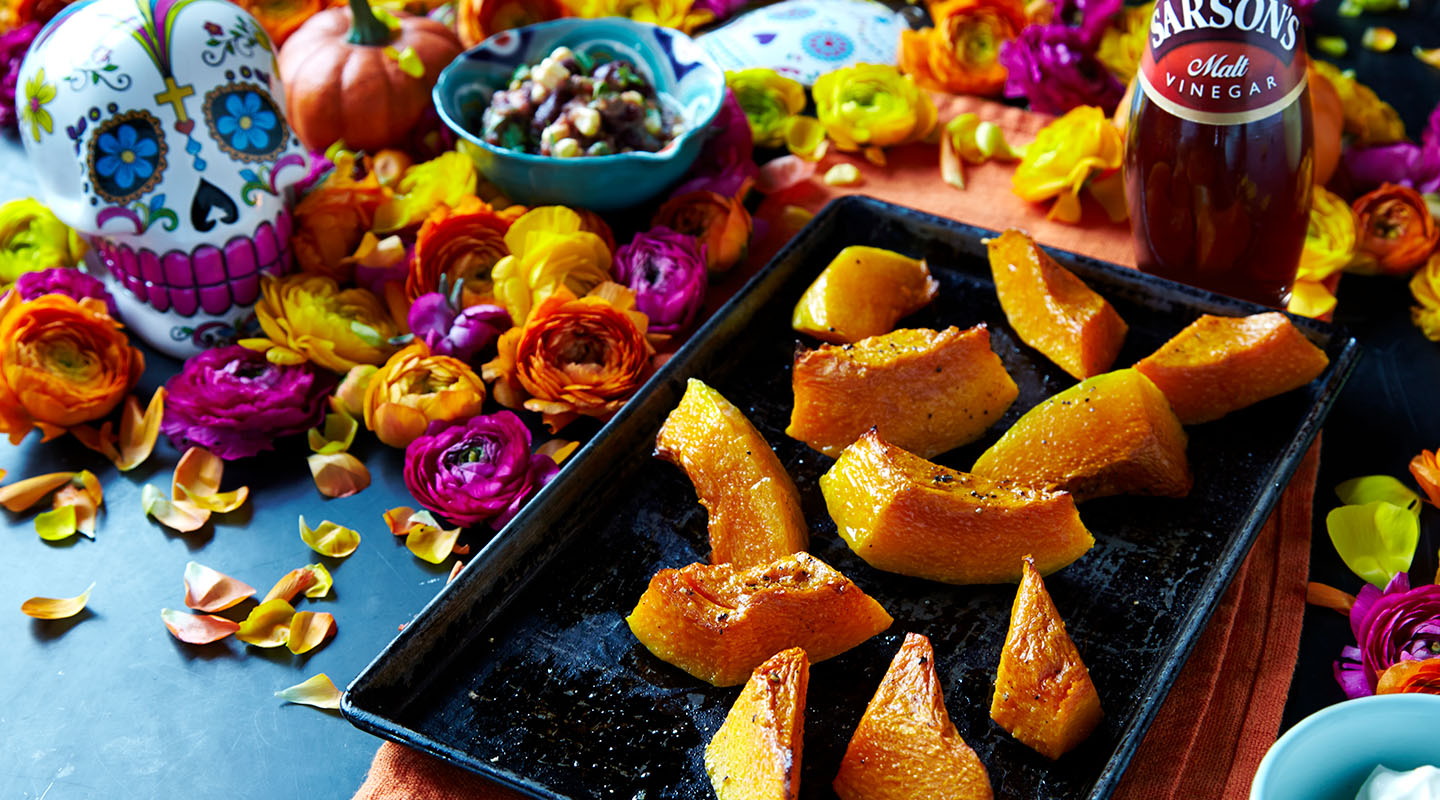 Ingredients
½ small pumpkin, cut into wedges
Vegetable oil, for brushing
1 beef tomato, cored, deseeded and chopped
2cm piece fresh root ginger, grated
1 clove of garlic, crushed
Zest and juice of 1 lime
1 tbsp Sarson's Malt Vinegar, plus extra for dressing
200g tin kidney beans, drained and crushed
Corn from 1 corn on the cob
2 green bird's eye chillies, deseeded and chopped
4g fresh coriander, chopped
Sea salt and ground black pepper
Sour cream, to serve
Method
Preheat the oven to 190C/gas 5. Place the wedges into a roasting tin and dress with the vegetable oil, salt and pepper. Bake for 25-30 mins, until golden and fluffy.
Meanwhile, in a food processor or in a bowl with a hand blender, combine the tomatoes, ginger, garlic, lime juice and zest and vinegar, then mix in the kidney beans, corn, chillies, and coriander. Season with salt and chill until needed.
Serve the pumpkin wedges, dressed with Sarson's vinegar, with the salsa and sour cream.