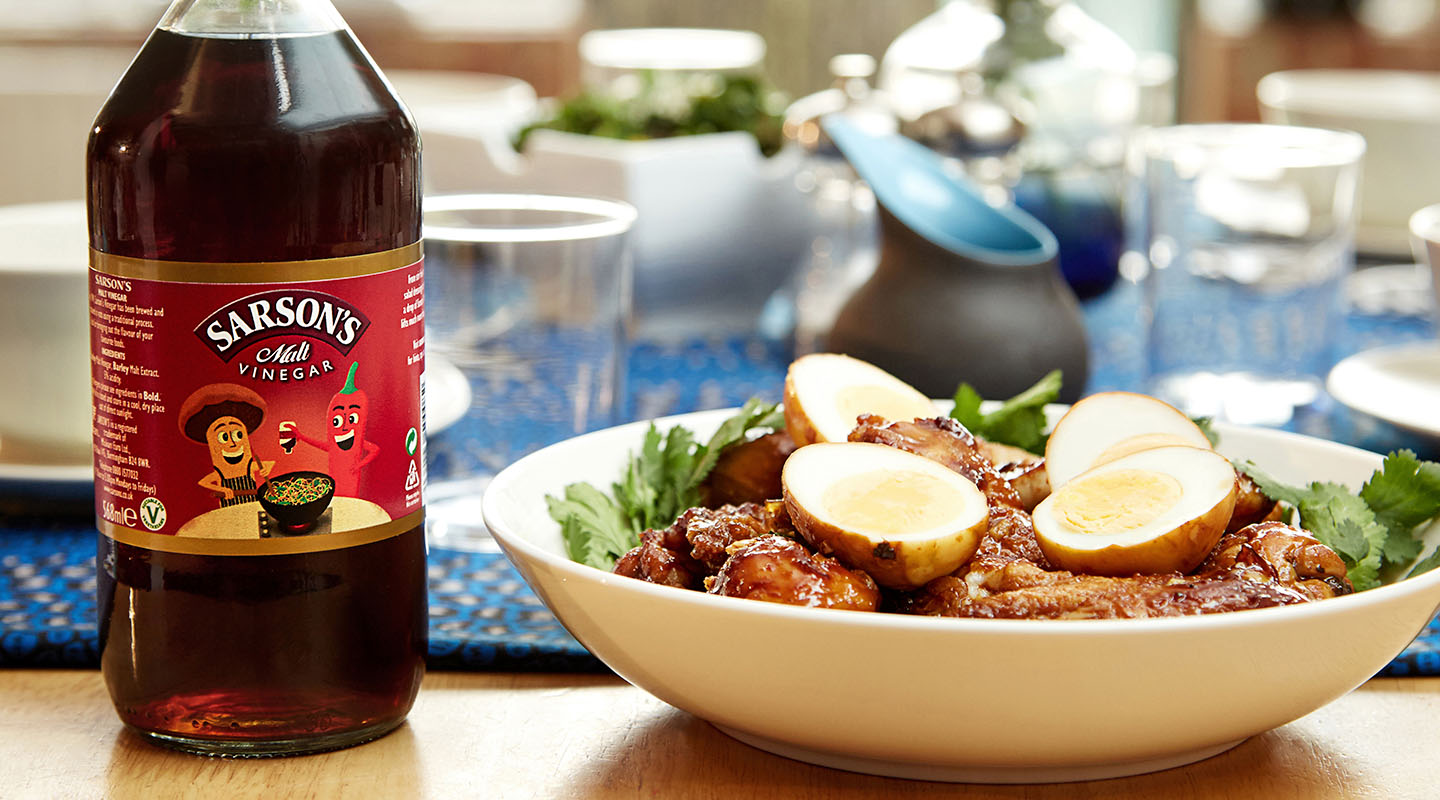 Ingredients
1tbsp oil
8 chicken pieces, wings and drumsticks
100ml Sarson's Malt Vinegar
50ml Soy sauce
50ml Water
3tsp Sugar
10g ginger, grated
1 clove garlic, crushed
2 boiled eggs, shell removed
Method
Heat the oil in a large pan and brown the chicken pieces, in two batches if necessary.
Pour 100ml Sarson's Malt Vinegar, the soy sauce, water and sugar over the chicken and bring to the boil with the garlic and ginger.
Add the boiled eggs to the pan and simmer for 20 - 25 minutes until the chicken is cooked through and the sauce is sticky.