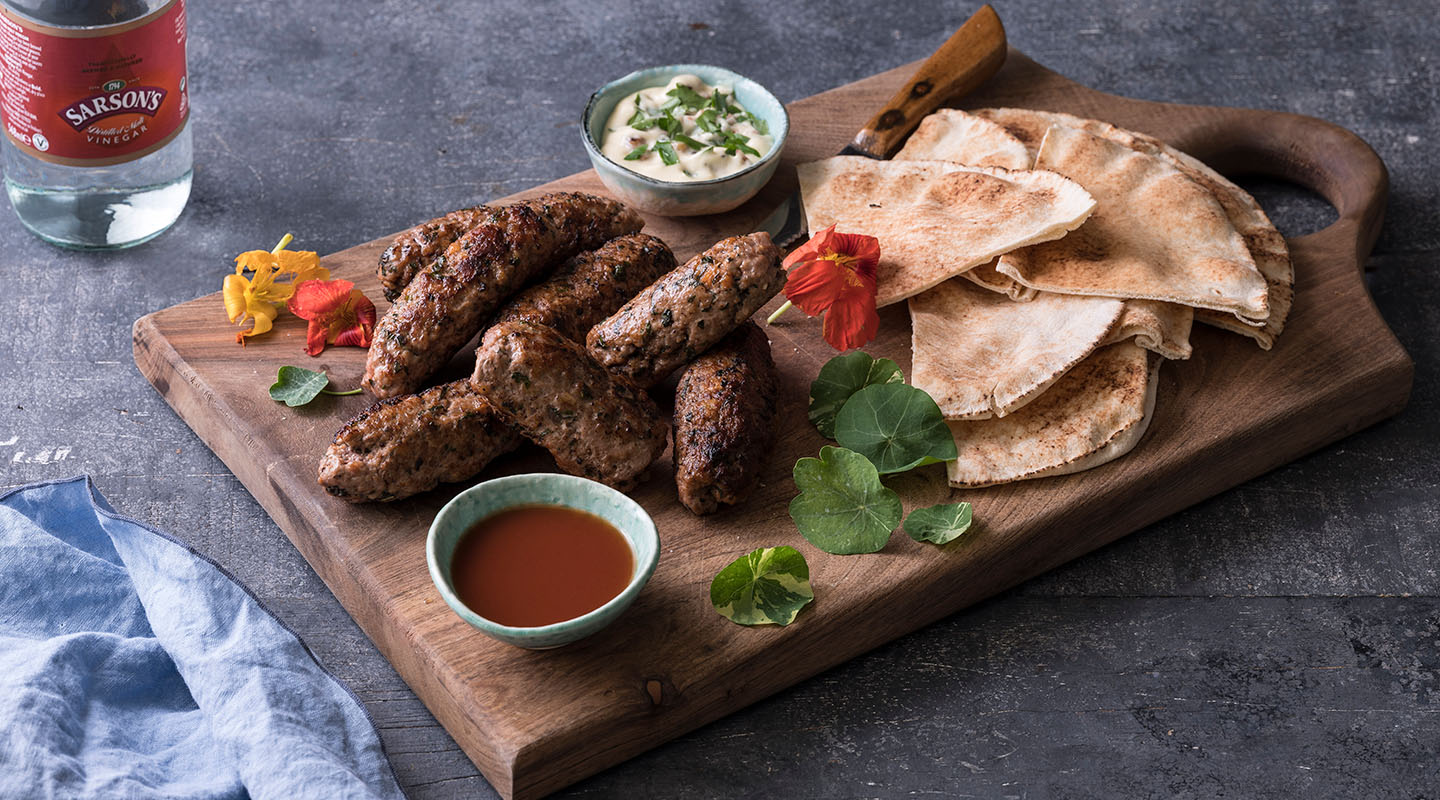 Ingredients
Lamb Koftas
600g of lamb mince
1 tsp ground cumin
1 tsp ground coriander
10g of mint, chopped
1 tsp distilled malt vinegar
1 tsp breadcrumbs
2 tsp ketchup
1 egg yolk
30g of nasturtium leaves, chopped
Salt
Chippy Sauce
100g of ketchup
100g of brown sauce
200ml of distilled malt vinegar
Salt
To serve
Flatbreads
Natural yoghurt
4 Skewers
Method
Preheat the oven to 180°C/gas mark 4
To make the koftas, mix together all the ingredients in a large bowl.
Divide into 8 balls, then roll each ball in cupped hands to create short sausage shapes.
Place 2 koftas on each skewer and brush with oil. If using wooden skewers, be sure to soak them first so they don't burn over the heat.
Place a pan on the hob over a high heat and add a dash of oil. Place the koftas in the pan and sear until golden on each side, then transfer to a tray and finish cooking in the oven for 5 minutes.
To make the chippy sauce, whisk all the ingredients together in a bowl until well combined and season with a pinch of salt.
Serve hot with flatbreads, yoghurt and the chippy sauce for dipping.