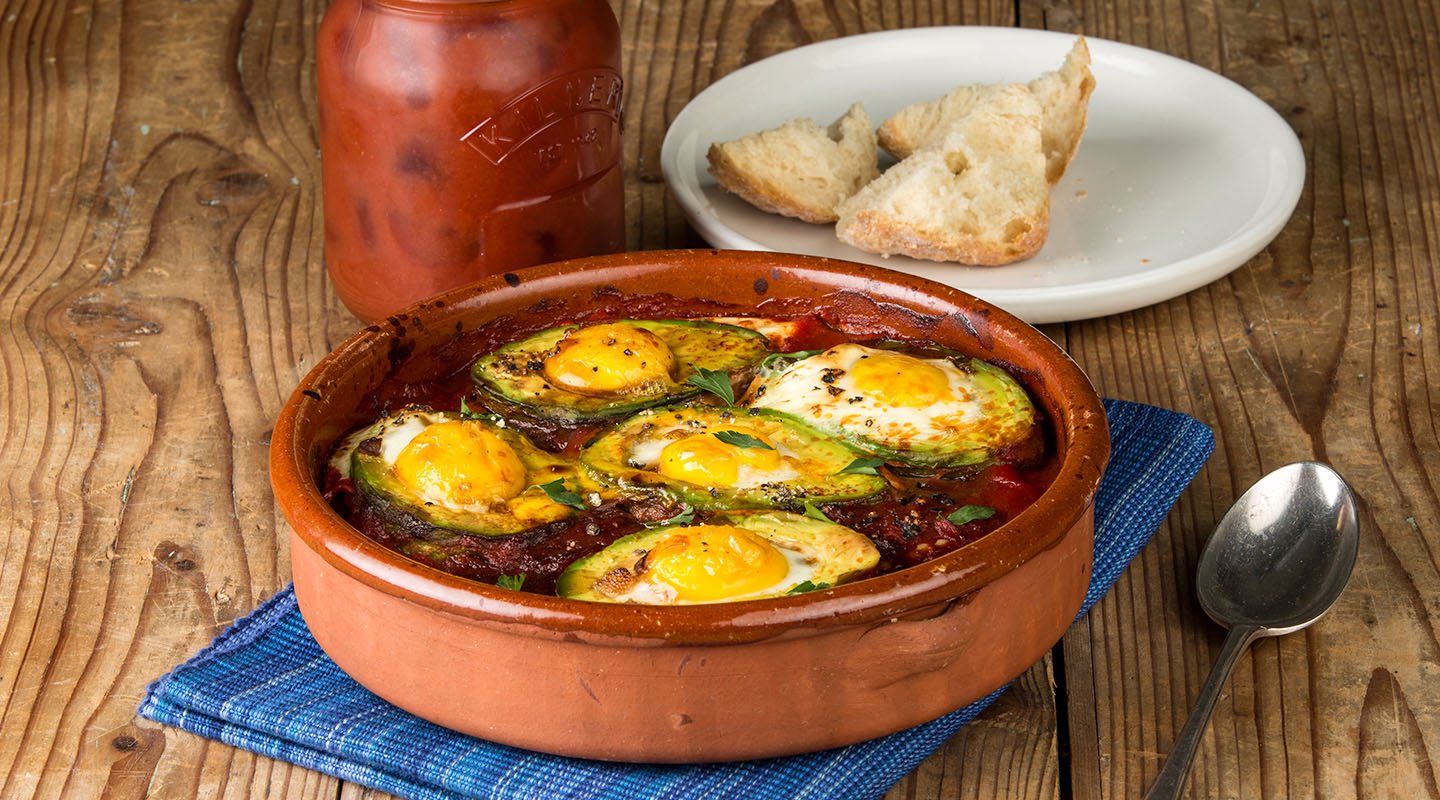 Ingredients
1 tbsp olive oil
2 garlic cloves, sliced
2 x 400g tins plum tomato
1 tsp honey
3 tbsp Sarson's Worcester Sauce
2 tbsp chopped fresh flat-leaf parsley, plus extra for garnish
1 tsp chilli flakes (optional)
4 Hass avocados, peeled, halved and stones removed
8 eggs
1 tsp paprika
Black pepper
Crusty bread, to serve
Method
Preheat the oven to 200°C/Gas 6.
In a large saucepan, heat the oil and sauté the garlic for 2 minutes. Stir in the tins of tomato and honey, and then simmer on a medium heat for 12 mins, stirring occasionally, until reduced and thick.
Transfer the tomato sauce to a baking dish and mix in half the Sarson's Worcester Sauce, parsley and chilli flakes (optional).
Scoop out a spoonful of avocado flesh from the avocado halves to make room for the eggs, adding the avocado to the tomato mixture, then sit the avocado halves on top of the tomato mixture and crack the eggs into each avocado half.
Sprinkle with black pepper, paprika and the remaining  Worcester sauce and cover with tin foil.
Bake for 20 minutes, remove the tin foil, and then bake for 5 mins, until the eggs are set. Serve with crusty bread.