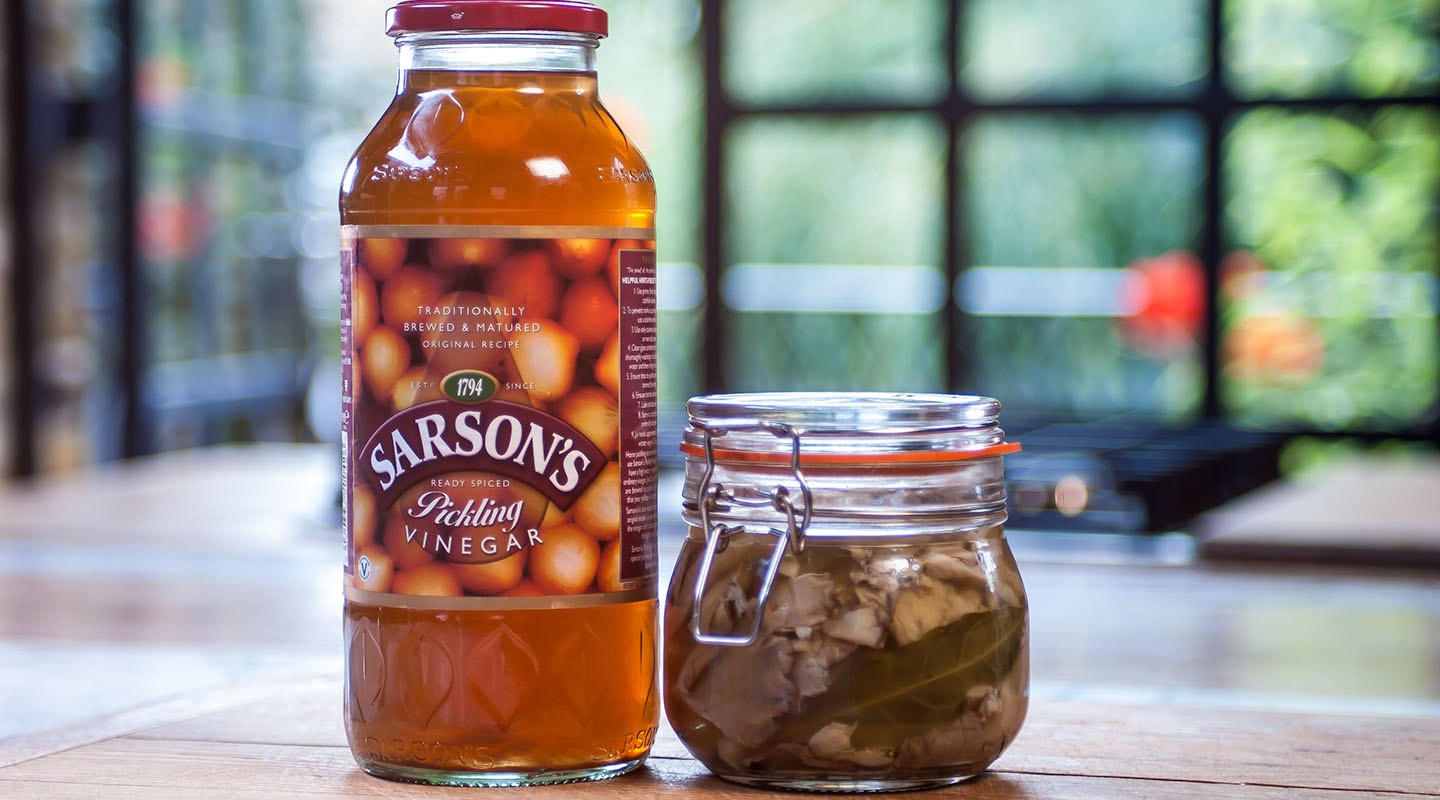 Ingredients
500ml Sarsons Pickling vinegar
1tsp table salt
1tsp sugar
1 garlic clove
1 bay leaf
10 peppercorns
500g Oyster mushrooms
2tbsp sherry
Method
Put all of the ingredients apart from the mushrooms and sherry into a saucepan and bring to the boil.
Add the mushrooms and simmer for 5 minutes then pour in the sherry.
Use a slotted spoon to transfer the mushrooms into a warm, sterilised 500ml Kilner® Jar and pour over the hot vinegar until the mushrooms are completely covered.
Seal the jar and leave to mature for 2 weeks.
Once the jar is opened eat within a few days.