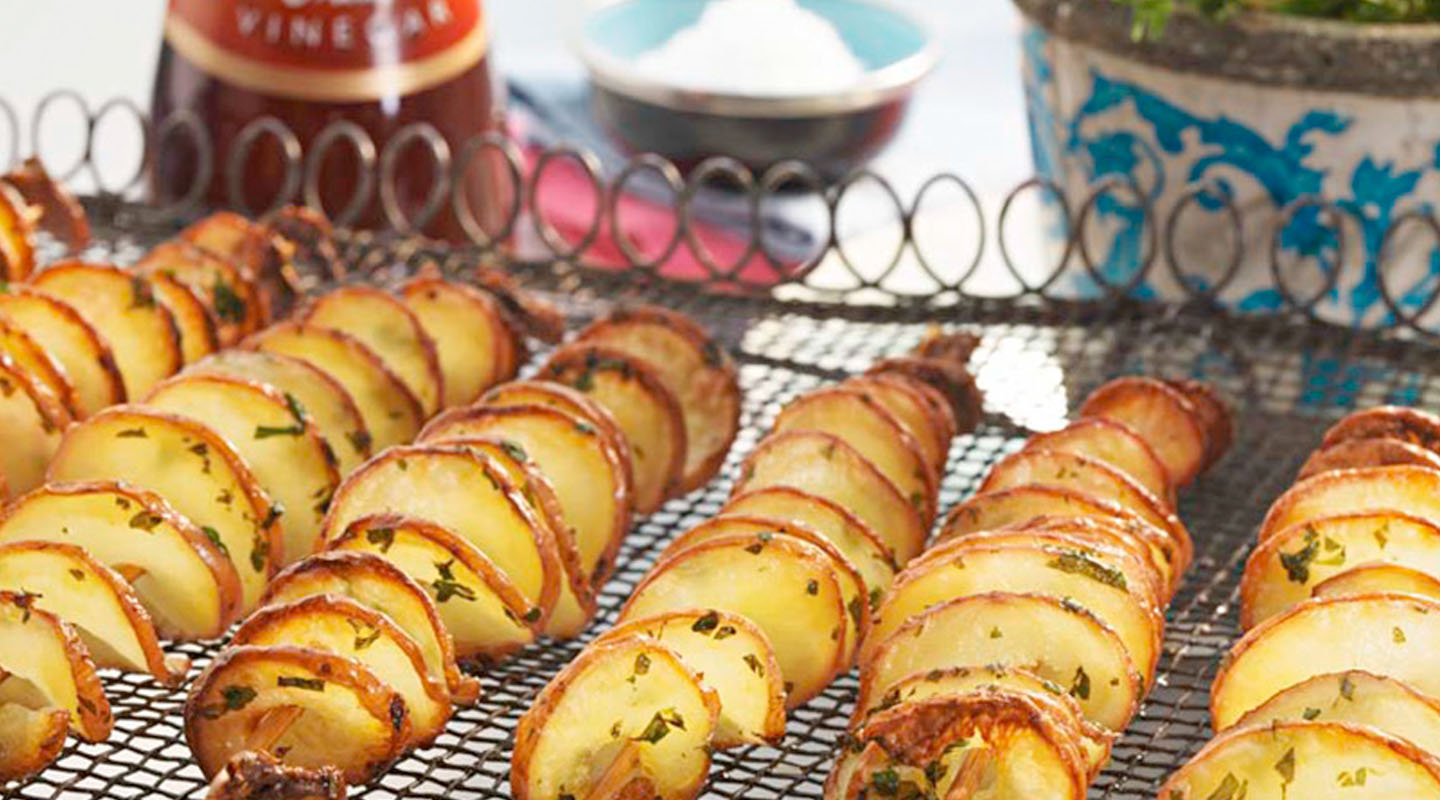 Potato Twister with Garlic & Herbs Recipe
Ingredients
Potatoes
Sarson's Malt Vinegar
Olive oil
Garlic
Fresh herbs
Method
Insert a skewer through a small new potato.
Holding a sharp knife at an angle, slice the potato at one end through to the skewer and rotate the potato in the opposite direction to the blade.
Gently fan-out the potato to form a spiral until you have an even gap between the slices.
Toss together a little Sarson's Malt Vinegar, olive oil, garlic and fresh herbs.
Brush over the spirals and roast for 30 minutes at 210°C.
Serve hot.