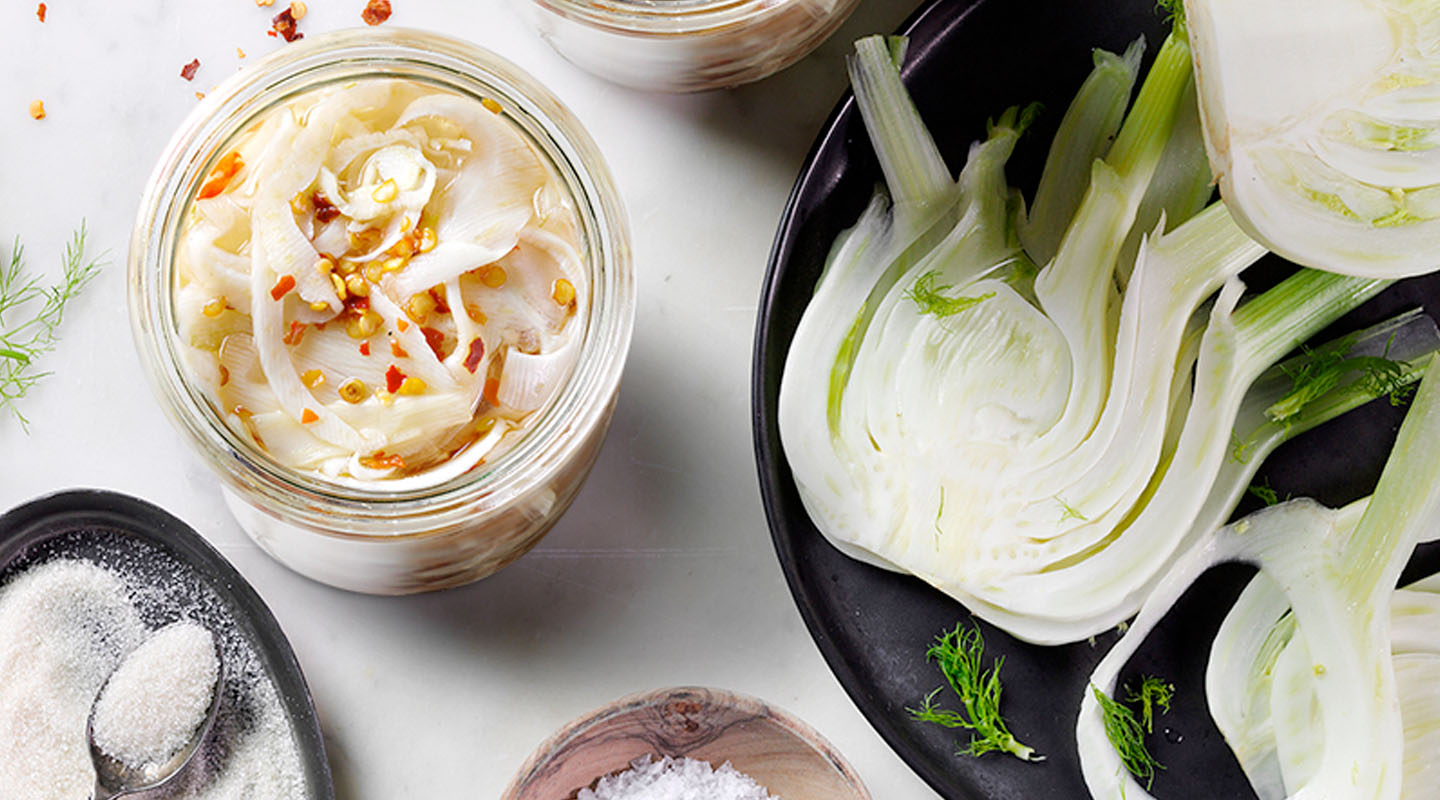 Ingredients
4 medium fennel, washed & finely sliced
500g malt pickling vinegar
60g sugar
1tbsp chilli flakes (ancho chillies are less hot & more fruity, where habanero flakes pack one hell of a punch!)
Sea salt
Method
Add the fennel to a bowl and toss with enough sea salt to ensure a light, even covering. Leave for a minimum of 1 hour.
Place the vinegar in a pan with the sugar and chilli flakes. Bring to a gentle simmer, remove from the heat and allow to cool to room temperature.
Drain the excess liquid from the base of the fennel bowl. Pack the fennel into a sterilized Kilner and cover with the vinegar. Seal and leave for a week before serving.