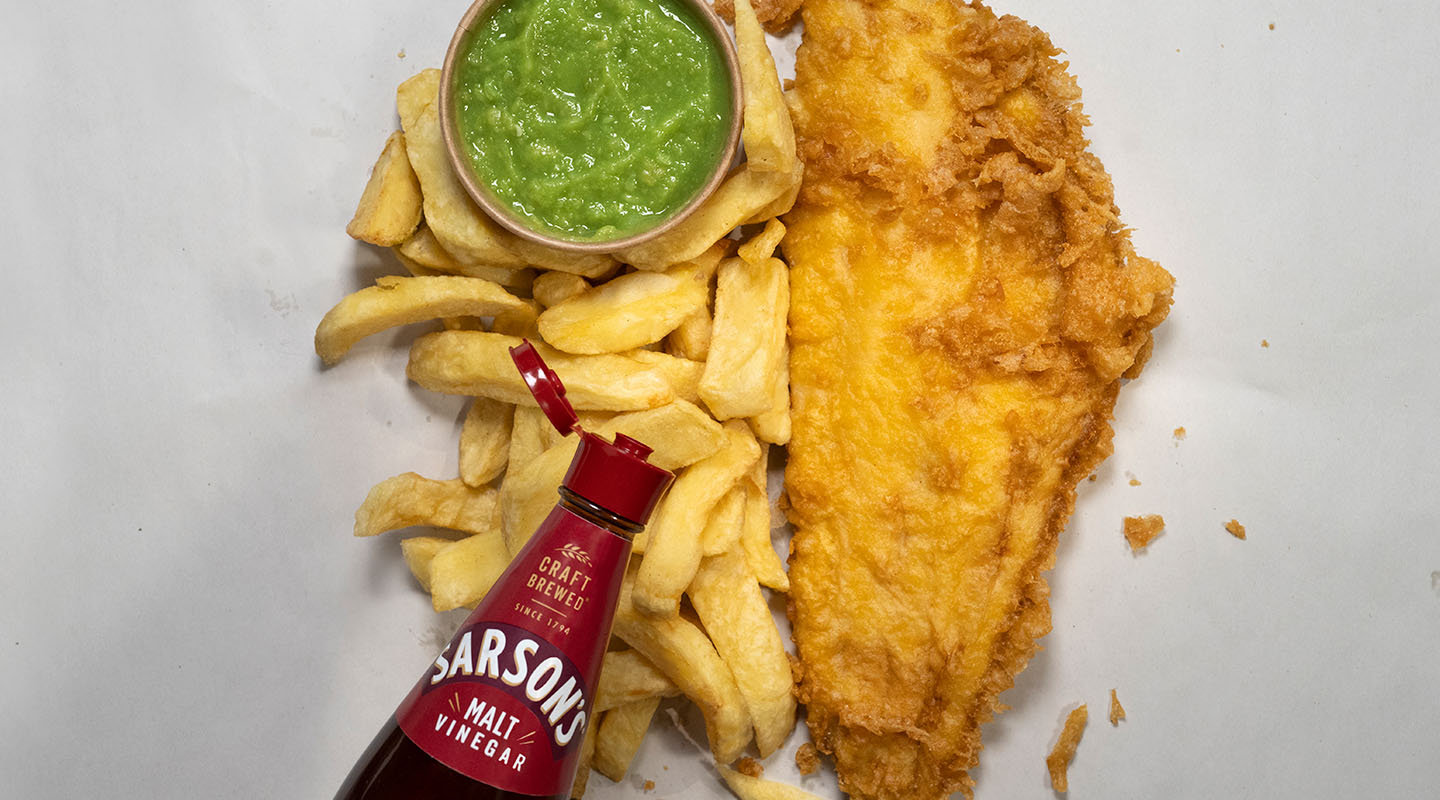 Ingredients
200g self-raising flour, plus extra for dusting
1 tsp baking powder
285ml chilled sparkling water
2 x 200g cod fillets or another white fish
Vegetable oil for deep fat frying
2 large Maris Piper potatoes, peeled and cut into chips and soaked in cold water
Lemon wedges, to serve
Sarson's Malt Vinegar, to serve
Salt
Method
In a large mixing bowl, whisk together the self-raising flour, baking powder and sparkling water, until it has a double cream-like consistency. Dust the cod with flour and place in the batter mixture. Chill until needed.
Preheat the oven to 140C/gas 1, then heat another large pan of vegetable oil (filled to one-third of the way up) until it sizzles. Making sure it is completely covered with batter, lay 1 cod in the pan. Cook for 5 mins, then turn the fish over and cook for a further 5 mins. Transfer the fish to an oven dish lined with kitchen paper and place in the oven to keep warm. Repeat with the other cod.
Drain and dry the chips with kitchen paper. In a large saucepan, pour the vegetable oil one-third of the way up and heat to around 180C (or add a small piece of a chip and if it sizzles, the oil is ready). Fry the chips in batches, if needed, for 7-8 mins, or until golden, and then drain on a plate lined with kitchen roll. Keep the oil in the pan. Serve, dressed with salt and Sarson's vinegar, with the fish and lemon wedges.