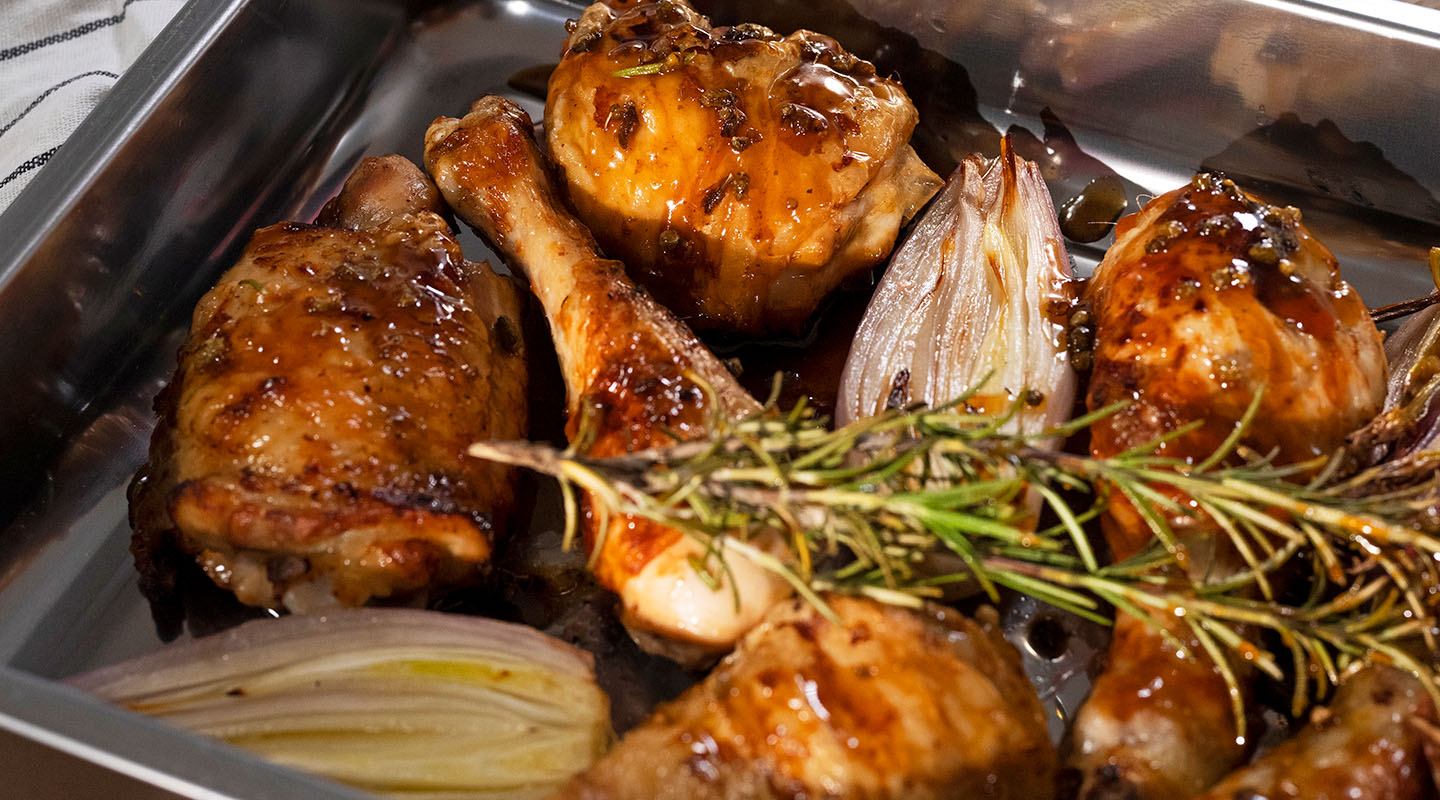 Ingredients
2 tbsp Sarson's vinegar
2 tbsp tomato purée
2 tbsp runny honey
4 tbsp soy sauce
1 tsp French mustard
A twist of sea salt and black pepper
800g chicken wings, tips removed, cut into two
Method
Mix together the Sarsons, tomato puree, honey, soy sauce and French mustard. Pour over the chicken wings and leave to marinate for up to 24 hours. You can also pour the marinade straight over.
Preheat the oven to 220C/200C fan/gas 7. Line a baking tray with foil. Tip the chicken wings onto the tray, along with all the marinade. Bake for 20 minutes then flip the wings over with a pair of tongs and bake for a further 10 minutes. Serve straight away.
Fry in batches for 3 minutes until golden brown, drain and allow to cool, then spread out on a baking sheet.