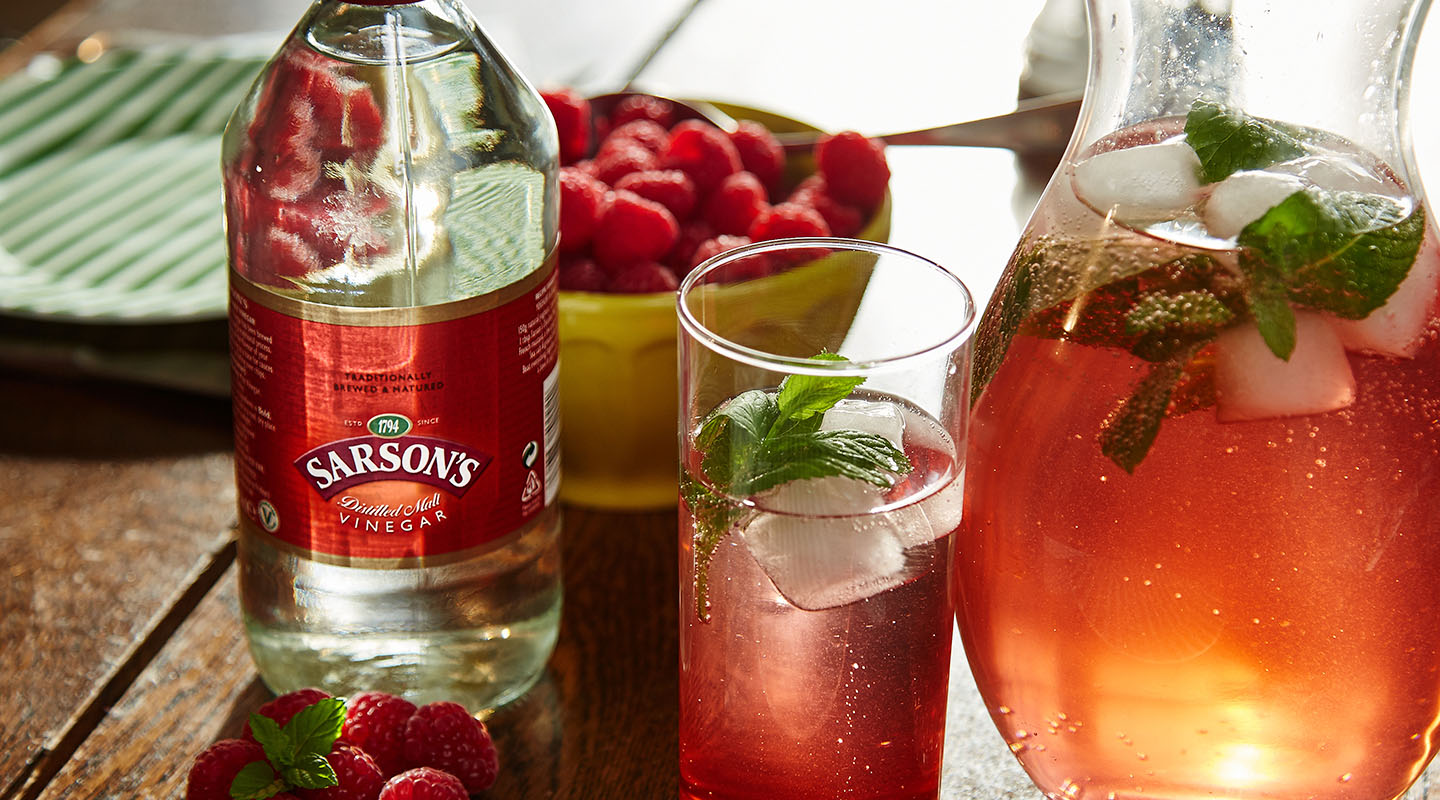 Ingredients
500ml Sarson's Distilled Malt Vinegar
400g Caster sugar
1 punnet Raspberries, washed
Method
Bring 500ml of Sarson's Distilled Malt Vinegar and the sugar to the boil in a medium saucepan and stir to dissolve. Put the raspberries in a jar with a lid.
Pour the vinegar over the fruit, ensuring its all covered, seal the lid and set aside in a cool dark cupboard to mature for 2-4 weeks.
Strain through a muslin and keep in a sterilised Kilner® Jar or bottle. Use as a cordial and combine with sparkling water as a refreshing drink.
Serving suggestion: with sparkling water.