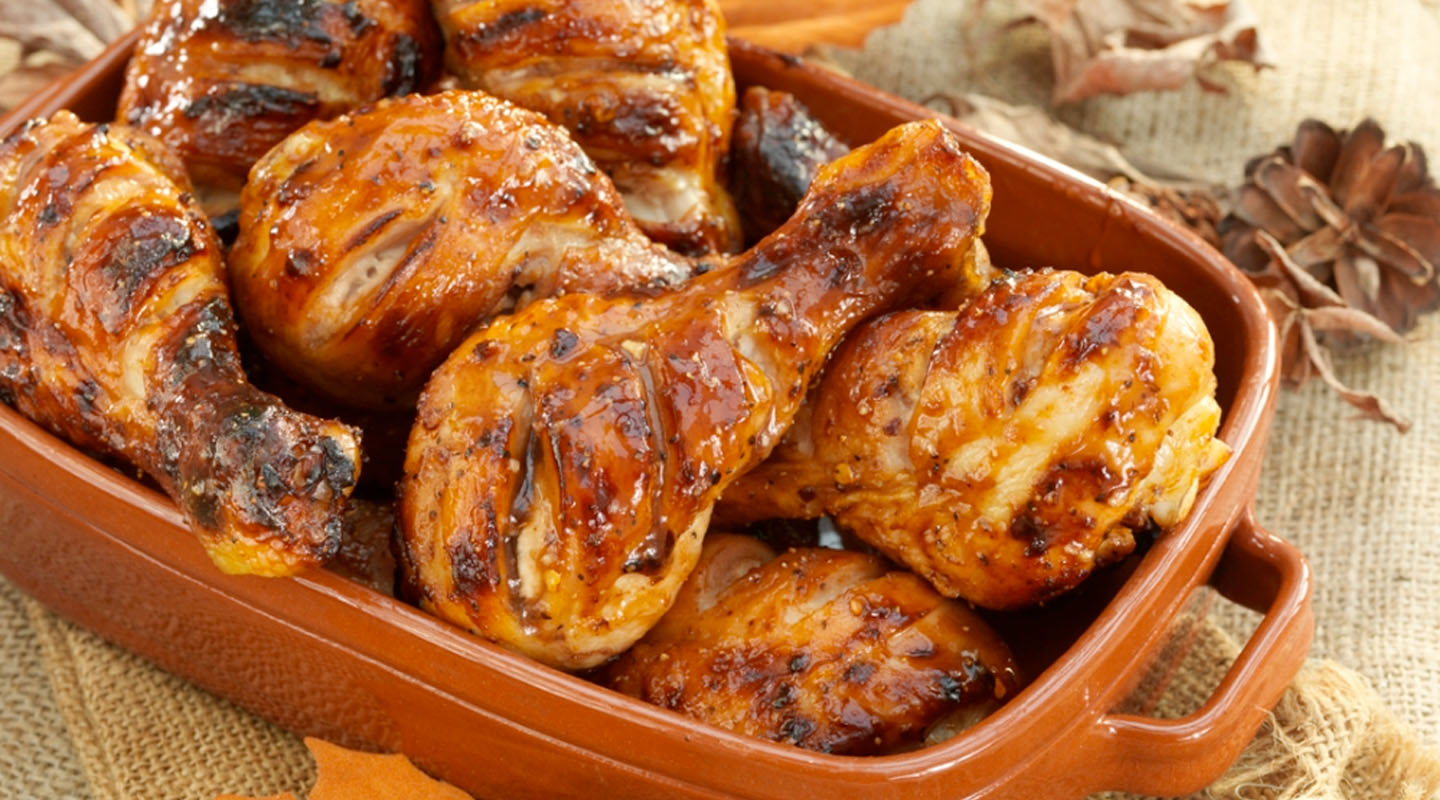 Ingredients
6 chicken drumsticks
5ml Branston Tomato sauce
15ml Branston Brown sauce
5ml Branston Worcester sauce
45ml Sarson's vinegar
30ml honey
Crushed clove garlic
1tsp dried crushed chillies
2.5ml freshly ground black pepper
Method
Cut 3 deep slashes in 6 chicken drumsticks.
Mix together 15ml Branston Tomato sauce, 15ml Branston Brown sauce, 5ml Branston Worcester sauce, 45ml Sarson's vinegar, 30ml honey, crushed clove garlic, 1ml dried crushed chillies, 2.5ml freshly ground black pepper.
Toss chicken in marinade and leave to marinate for 1 hour or overnight.
Heat oven to 200C and cook for 30mins until juice runs clear when pricked.