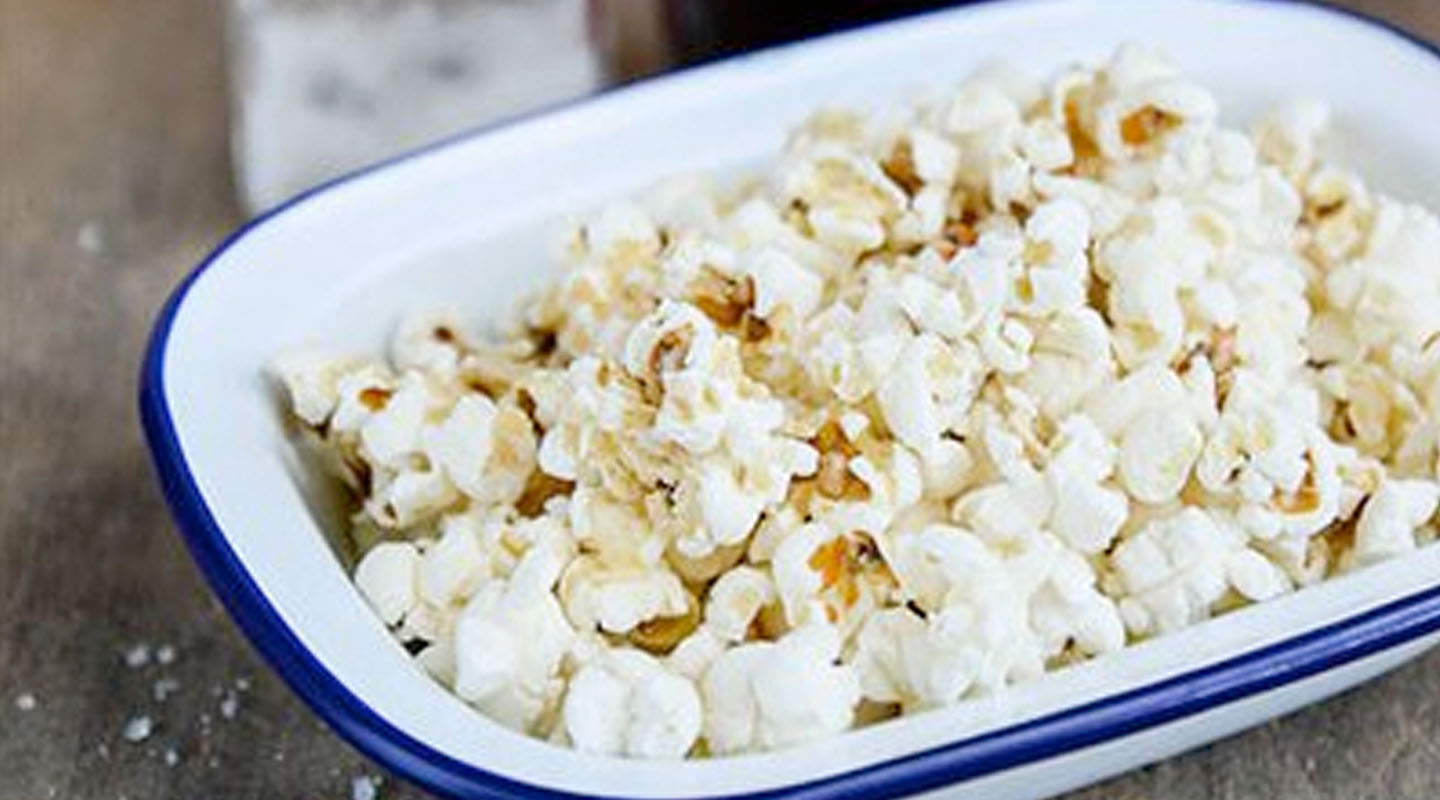 Ingredients
1 tbsp vegetable oil
100g popcorn
A dash of Sarson's vinegar
A sprinkle of sea salt
Method
Heat the tablespoon of oil in a large pan (with a tight fitting lid) and tip in the corn kernels. Stir to coat the kernels with oil
Put the lid on, keep on a medium heat and cook for 5 minutes or so, until all the corn kernels have finished popping.
Leave to cool slightly.
Sprinkle over some sea salt and a few drops of Sarson's vinegar.
Carefully take the popcorn out of the pan (use a slotted spoon and be careful of any leftover/unpopped kernels.
Serve immediately.