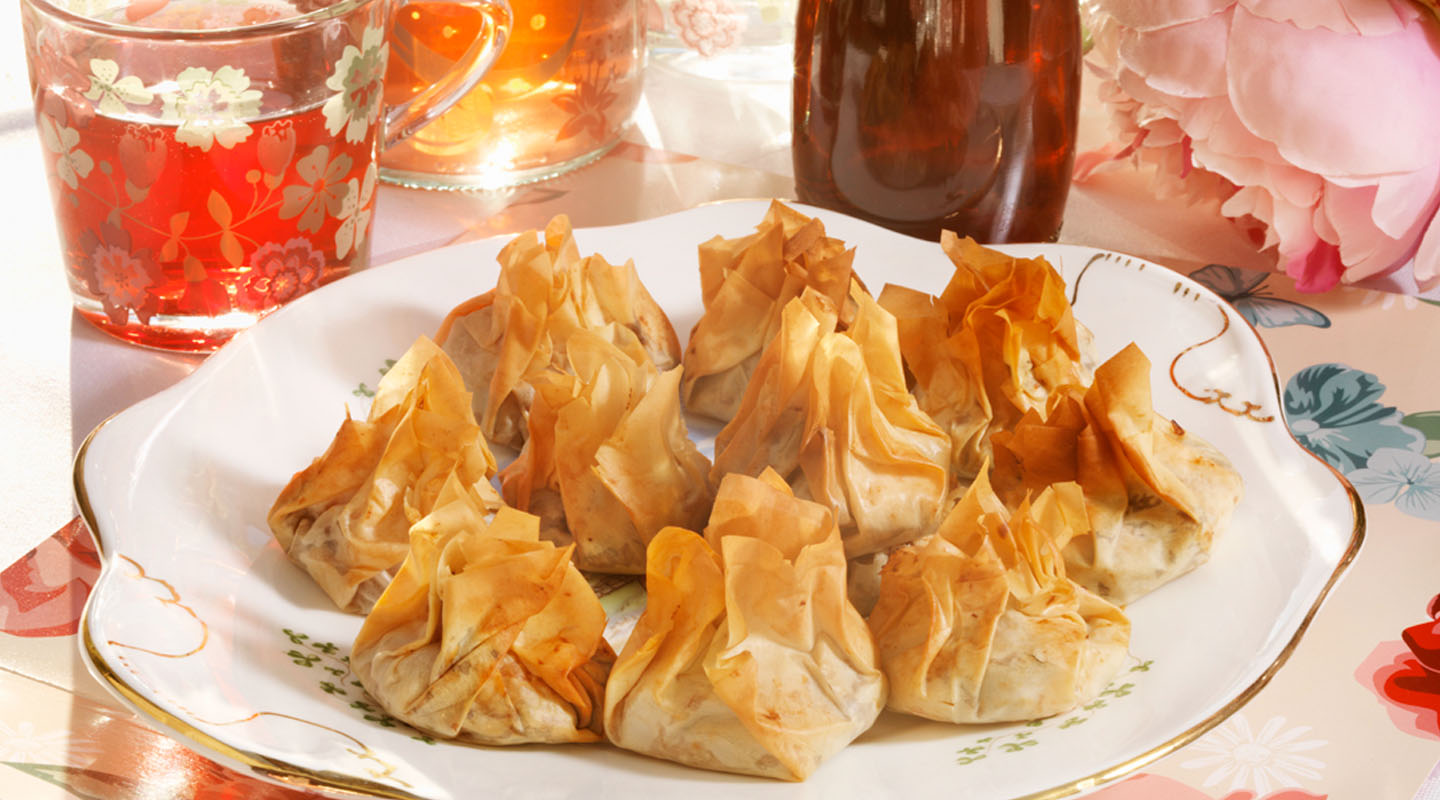 Pickled Red Cabbage with Filo Parcels
Ingredients
15ml olive oil
1 sliced red onion and 1 sliced apple
200g sliced red cabbage
100g dried cranberries
50g sugar
50ml Sarson's Vinegar
50g butter
200g Feta
1 pack of filo pastry
Method
Heat 15ml olive oil and fry 1 sliced red onion and 1 sliced apple for 5 minutes, add 200g sliced red cabbage, 100g dried cranberries, 50g sugar, 50ml Sarson's Vinegar and cook for 15 minutes over a high heat until tender, then allow to cool.
Melt 50g butter, cube 200g Feta and cut a pack of filo pastry into 10cm squares. For each parcel lay 2 squares on top of each other brushing each with a little melted butter.
Spoon a little of mixture in the middle and top with a few cubes of Feta.
Take the corners of the pastry and twist together to seal as a parcel.
Cook in preheated oven 190C for 20 minutes until golden.