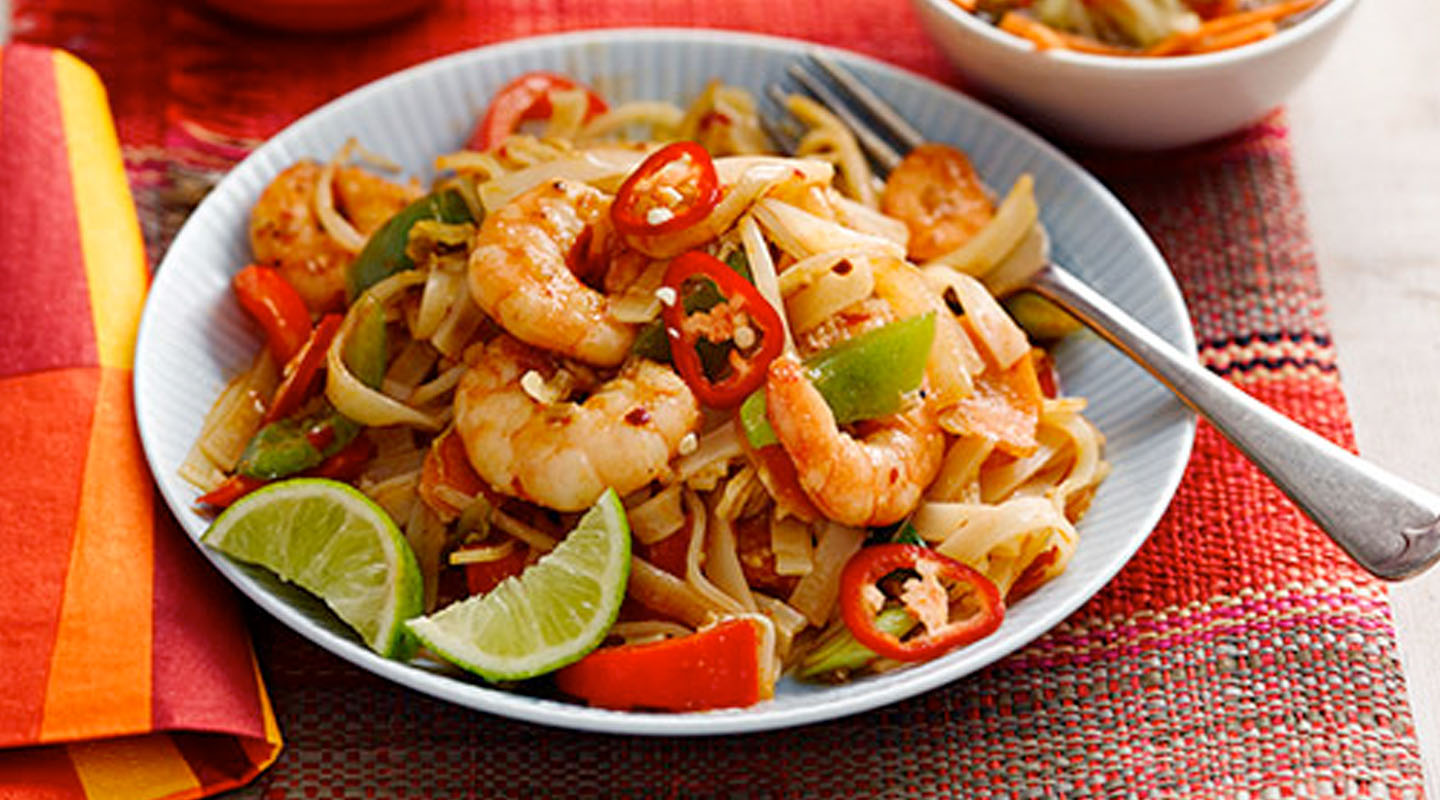 Prawn Rice Noodles by KIN Street Food
Ingredients
200g flat rice noodles
2 tablespoon vegetable oil
¼ sliced white onion
½ sliced red pepper
½ sliced green pepper
½ sliced carrot
2 sliced spring onion
10 raw de-shelled king prawns
1 egg beaten
Handful of beanspouts
2 tablespoon chilli bean paste
2 tablespoon white sugar
2 tablespoon fish sauce
1 teaspoon salt
2 tablespoon Sarson's malt vinegar
2 tablespoon sambal
Garnish
2 wedges lime
1 medium sliced red chilli
Method
Heat the wok and add the oil. Throw in the sliced white onions, egg and prawns and give it a quick stir. Add the chilli paste in and stir fry for a couple of minutes to release the aromatics.
Next gradually add the noodles and mix it in.
Add the fish sauce, sugar, salt, sambal and vinegar and make sure you keep moving the noodles around so all the flavours are thoroughly blended in.
Finally add the beansprouts, carrots, spring onions, peppers and stir fry for another minute.
Transfer over to serving plates and finish off by garnishing with the lime wedges and sprinkle the red chillies on top.